KAVALA
Kavala is one of the most beautiful cities in Greece. It is a city that satisfies even the most demanding traveler. Its lively center with its neoclassical buildings will take you on a journey to the city's glorious past. It has plenty of choices in cafes, restaurants and bars. Meanwhile, the Castle dominates high above. One of the most beautiful parts of Kavala is the Old Town, which will make you feel like you are on an island because of its picturesque alleys.
ARCHAELOGICAL SITE OF PHILIPPI
DISCOVER KAVALA
Walk through the alleys of the old town, the fortress, Imaret, on the beaches and discover the imposing Kavala and its cultural heritage.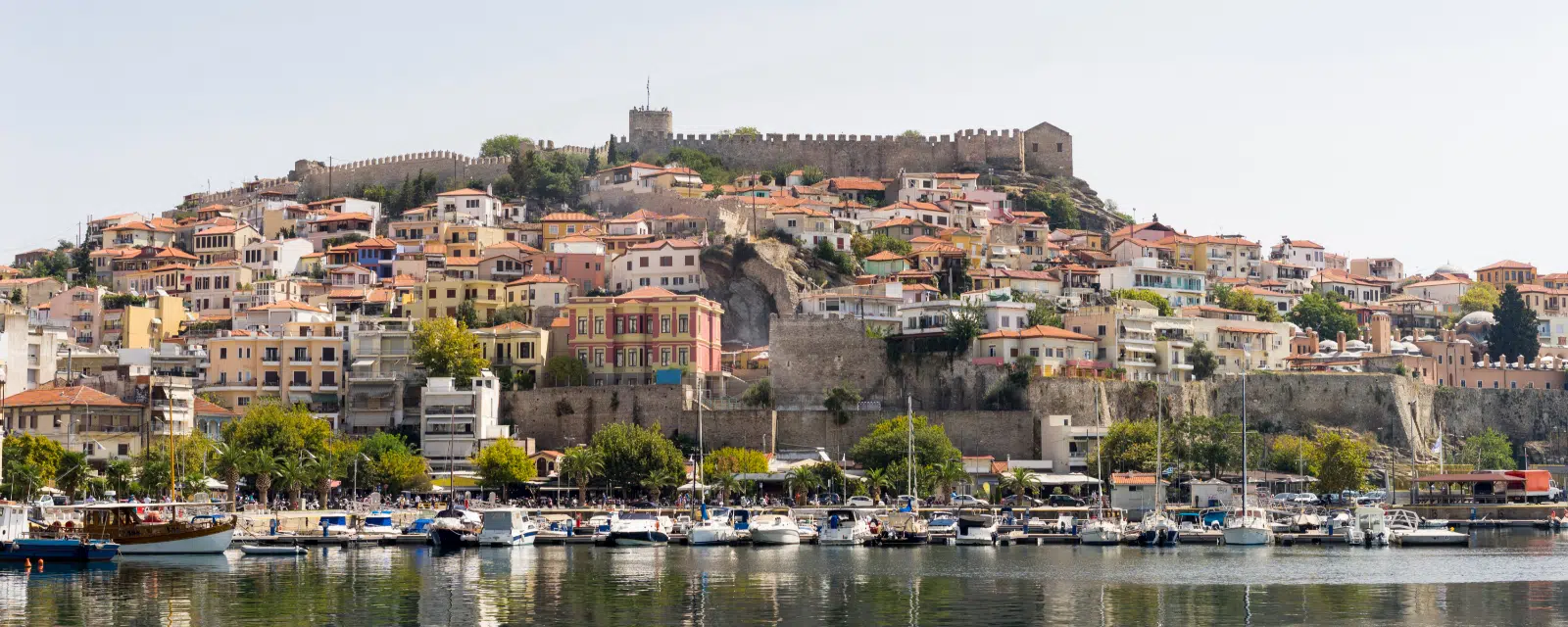 PALIA POLI
Also known as Panagia district, it is a city full of history, colors, tradition and aromas. A walk through the alleys of the city with its cobbled streets and neoclassical mansions will take you back in time. Go through Imaret and the yard of Mohammed Ali and reach the Holy Church of Panagia. Don't miss the Lighthouse and the Fortress to enjoy the impressive view. Continue your walk to Kamares and the old Aqueduct.

AMMOLOFOI BEACH
Its fine sand and crystal clear blue waters give the visitor the feeling of being in an exotic place. The beach is a chain of clear beaches that have a very large area with crystal clear waters. It is one of the most popular beaches, since visitors speak of it as one of their best experiences.
IMARET
This monument is a masterpiece of late Ottoman architecture and a rare example of it in Europe. It is a huge building that was built in 1817 by Mehmet Ali Pasha. Imaret hosted boarding students and had a number of rooms, a mosque, two "madrasahs" (Muslim seminaries) for the teaching of various sciences. Hot soup was also offered to those who needed it, regardless of their religion. After all, the literal translation of the word Imaret means "kitchen for soups". Now, this jewel of Islamic architecture operates as a luxury hotel and is the first hotel in Greece to operate in a historic site.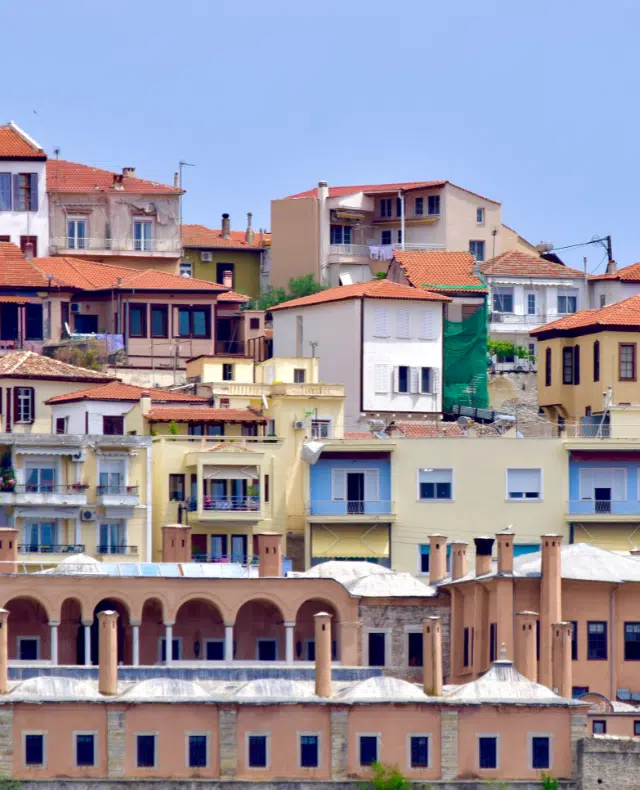 ARCHAELOGICAL SITE OF PHILIPPI
The long history of the civilizations that developed in the area is reflected in these unique monuments that are still preserved. The most impressive building of this era, without a doubt, is the Ancient Theater of Philippi. It also hosts shows every summer, which makes this place even more exciting. It is a UNESCO World Cultural Heritage monument that connects antiquity with Byzantium.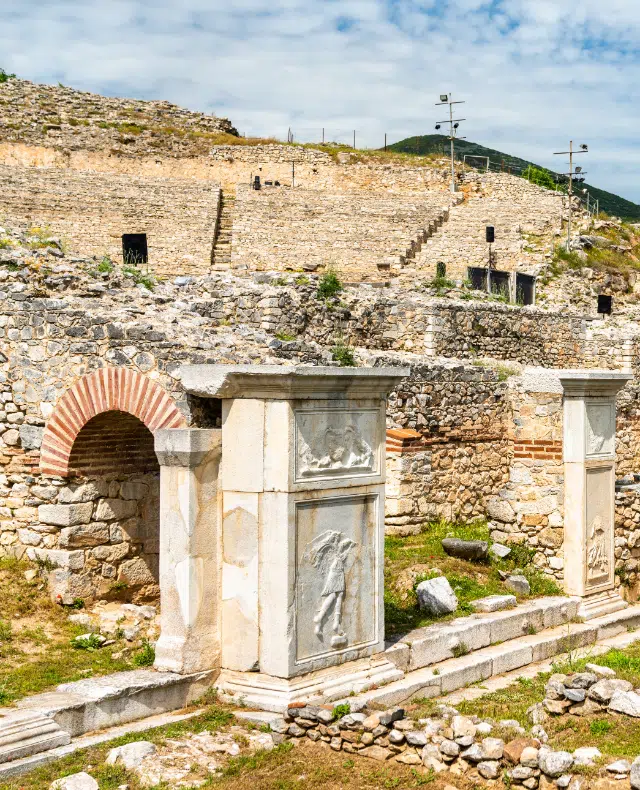 REISEZIELE
Wie viele von unseren 50 beeindruckenden Reisezielen haben Sie bereits besucht?
Wählen Sie ein Reiseziel aus: