AGIOS EFSTRATIOS
Agios Efstratios or Ai Stratis is a beautiful small island in the northeastern Aegean with about 270 inhabitants. It is an ideal destination for those who want to have a quiet and relaxing vacation. Apart from the heavenly beaches and the beautiful natural landscapes, the main characteristic of this island is the welcoming and sweet inhabitants who are thirsty for communication. The beautiful churches of the island, the chapel of Agios Minas and the impressive sea caves are worth a visit. Meanwhile, the walk to the small port with the wonderful view, the fishing boats moored under the colorful palette of the sunset, is a magical experience.
DISCOVER AGIOS EFSTRATIOS
The small island of the North Aegean with few inhabitants appease you with its history, sea caves and the small chapels.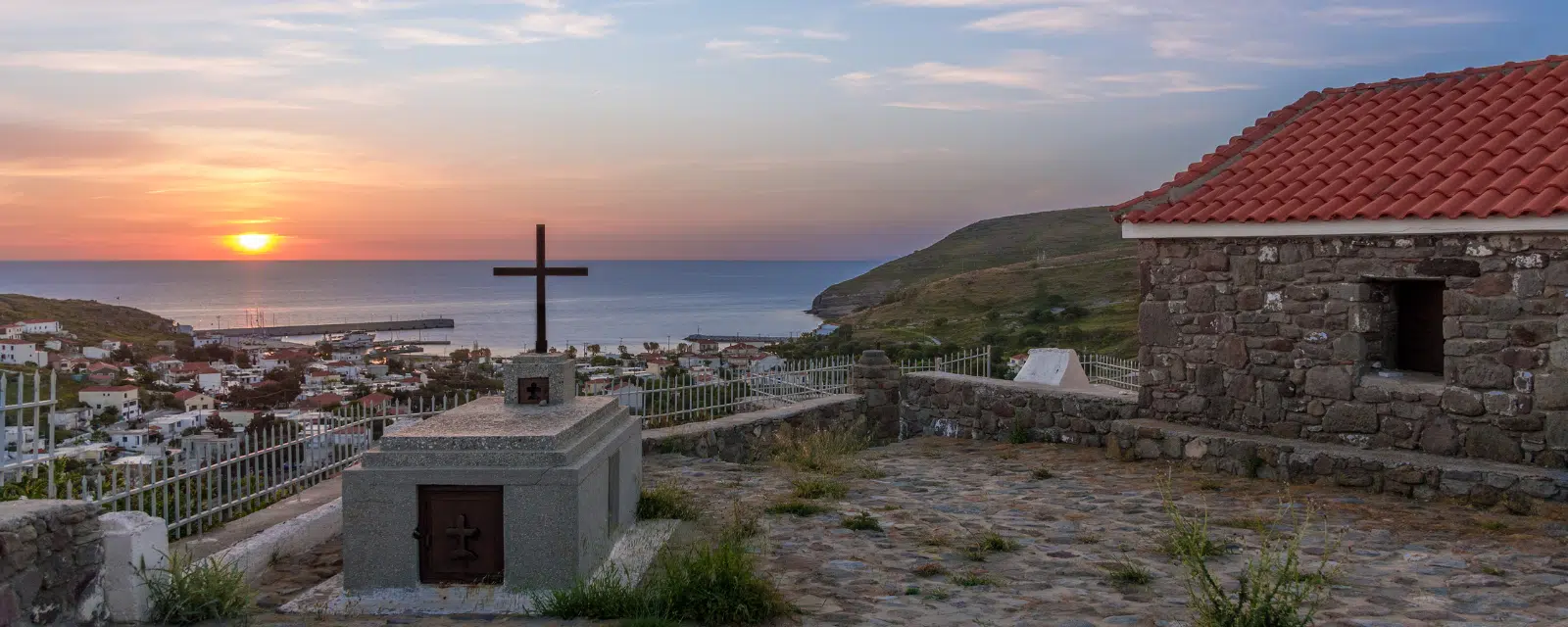 THE OLD SETTLEMENT
Above the port, at the top of the hill, there was the old settlement of Agios Efstratios with stone-built houses and traditional architecture. The settlement was devastated by the 1968 earthquake and the military government of that time, demolished most of the houses. Some stone houses were saved and reverently restored. One of the buildings that was restored is the separate building of the Porphyrios and Marasleios School of 1909, which was the primary school of Agios Efstratios. Today it houses the "Museum of Democracy" which is dedicated to the life of the exiles on the island.
CAVE OF AGIOS EFSTRATIOS
It is located at the eastern end of Agios Efstratios and, according to the tradition, Agios Efstratios became a monk in this small cave. Its interior is reminiscent of a small church with incense and icons. The spot has a magnificent view of the sea.
SEA CAVES
Monachus-monachus seals nest in the sea caves of Ai Stratis, which are a refuge for rare fauna. The steep rocks are home to raptors and seabirds. In the seabeds there are large sea meadows, which is an important habitat for a large number of marine organisms. Along Agios Efstratios, it is also worth seeing the special geological formations.
AGIOS ANTONIOS BEACH
This enchanting beach is located a little souther of the settlement of Agios Efstratios and has crystal clear waters, as well as some oak trees behind the beach.
NIKOS SALMAS MEMORIAL
The impressive monument was built in memory of a lieutenant colonel of the Air Force, who lost his life after his plane crashed in June 1992. It is a unique spot in the Aegean.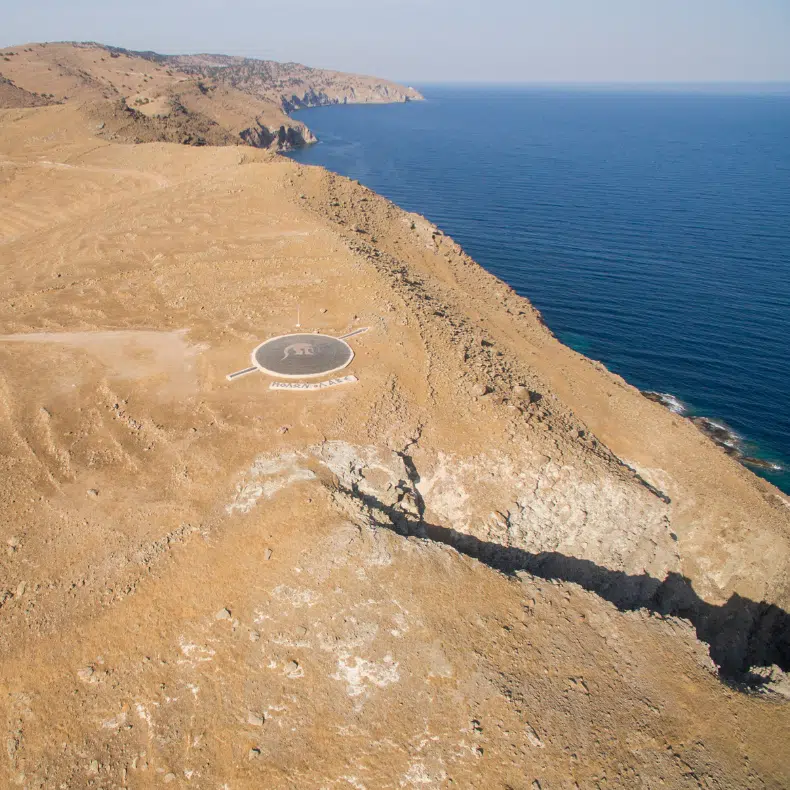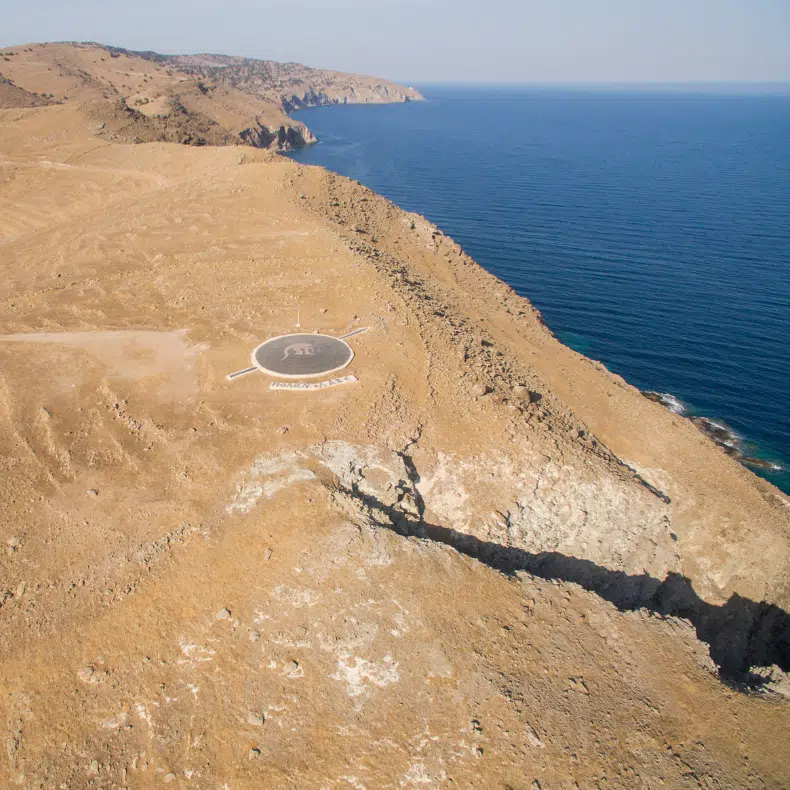 DESTINATIONS
Combien de nos 50 magnifiques destinations avez-vous visitées?
Sélectionnez une destination: