THESSALONIKI
The beautiful "Nymph of Thermaikos" gives every visitor a feeling of having a thousand faces. It is the port city of the North that has multiple cultures and is a meeting point for people with different cultures. The co-capital charms with Thermaikos, White Tower, Nikis Avenue, Aristotelous Square, Mitropoleos Street, Tsimiski Street, Ladadika, Modiano Market, Bit Pazar, Ano Poli. It is a place with many cultural treasures, plenty of entertainment, excellent cuisine. Thessaloniki has many stories to tell and is waiting for you to explore her secrets!
DISCOVER THESSALONIKI
The beautiful "Nymph of Thermaikos" gives e […]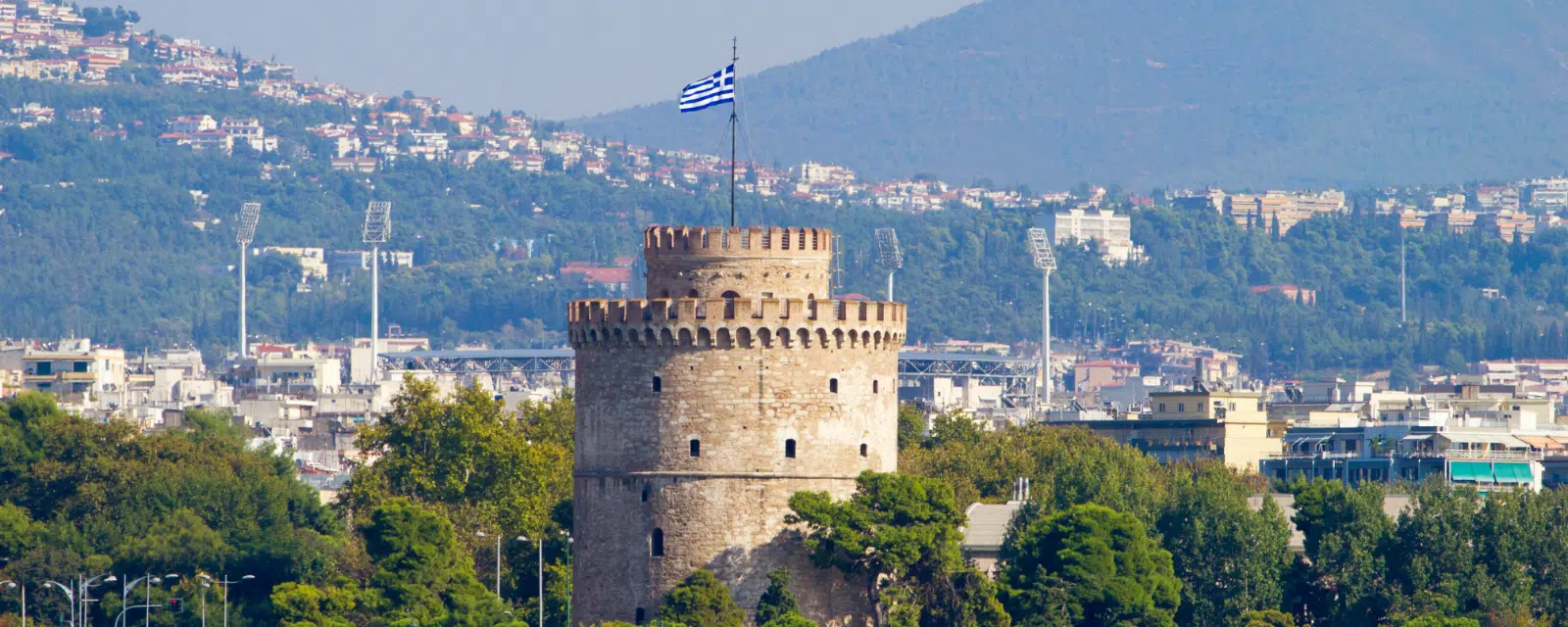 WHITE TOWER
The White Tower is the emblematic monument of Thessaloniki and it houses the new permanent exhibition that is about the city from the time of its foundation. It is the most famous castle in Greece. Also, the use of modern digital media for the history of the city, makes the visit even more exciting. It is located at the beginning of Nea Paralia and the view from the balcony is panoramic over Thermaikos. Mainly in the summer months, in front of the White Tower a big celebration is set up with city events and music!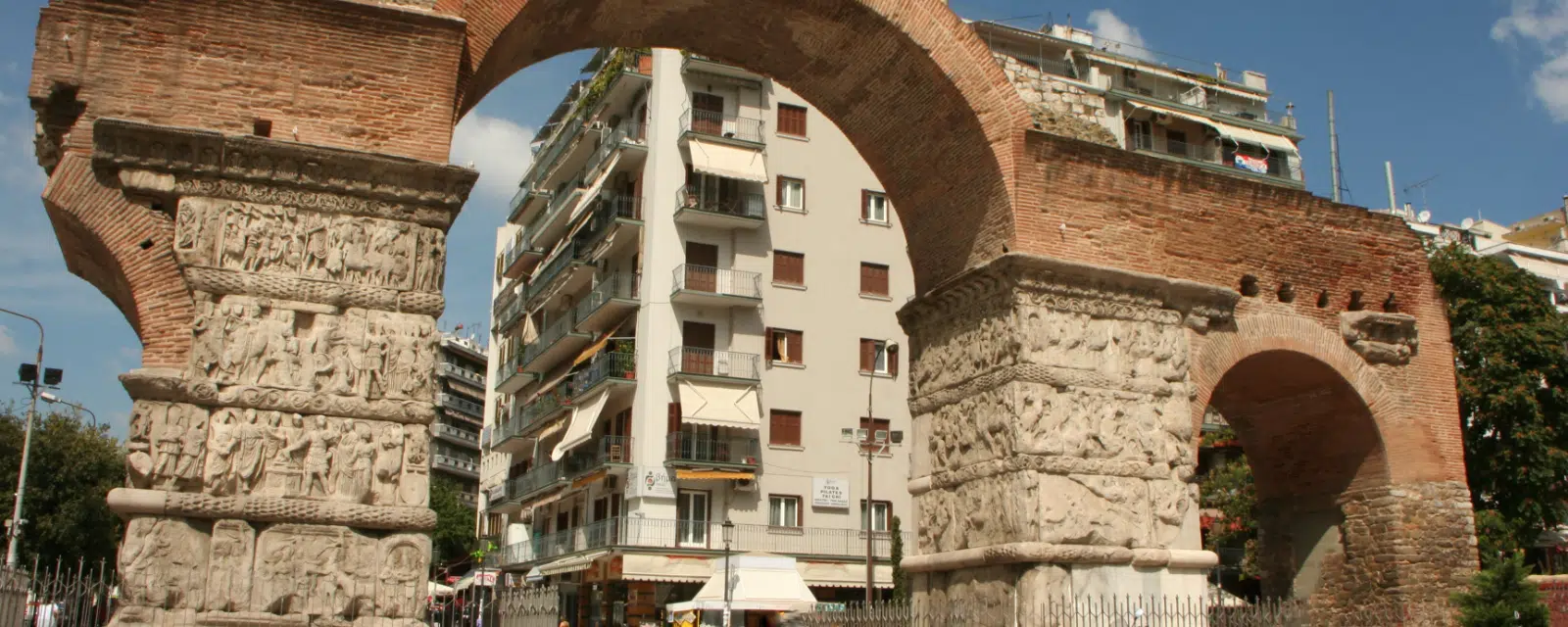 ANO POLI
The most authentic old part of Thessaloniki is Ano Poli. The refugee homes, the Ottoman monuments, the castles, the Byzantine churches will take you back to older times. You must visit the Trigonio Tower with its delightful view and the infamous Jedi Kule, which is one of the most impressive buildings in the city.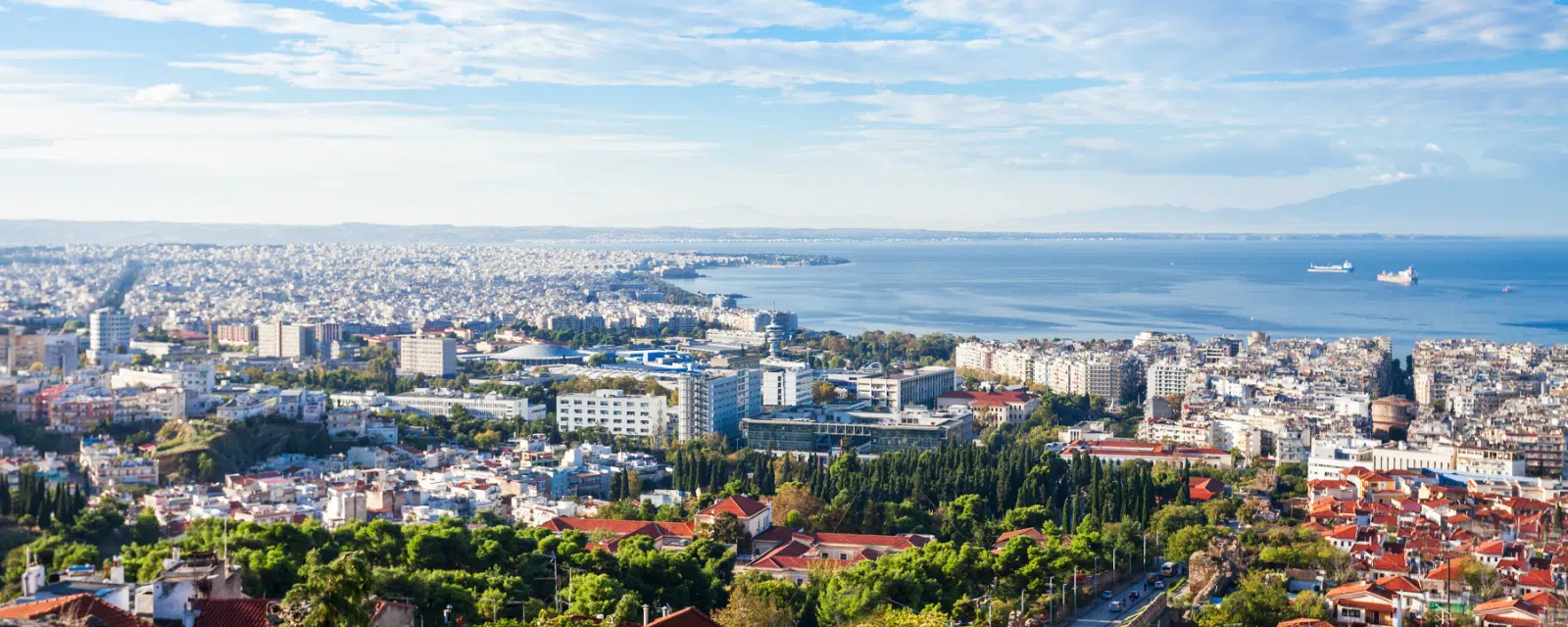 LADADIKA
Ladadika is, perhaps, the most popular area of ​​Thessaloniki! It's a beautiful pedestrian-only historic district and a favorite choice for locals and visitors. Ladadika is an area that harmoniously connects the past with the present of this city and tells endless stories. The whole area was used as a central market and bazaar since the Ottoman domination. Today, this area is full of bars, cafes, taverns, beer halls. The flavors, the music make up hangouts are full of life and unforgettable for the visitors!
EPANOMI POTAMOS BEACH
Potamos beach is located in Epanomi, a few kilometers outside the city of Thessaloniki. It is an impressive beach that has two "faces". A cape, that is actually a sand tongue, gives to the beach this characteristic of two "faces". On one side there are waves on the sea,while on the other side there is calmness. Apart from this unique setting, this beach has another fascinating secret. In the sea there is a shipwreck that creates a special beauty. It is the most popular beach near Thessaloniki and has been awarded with a blue flag.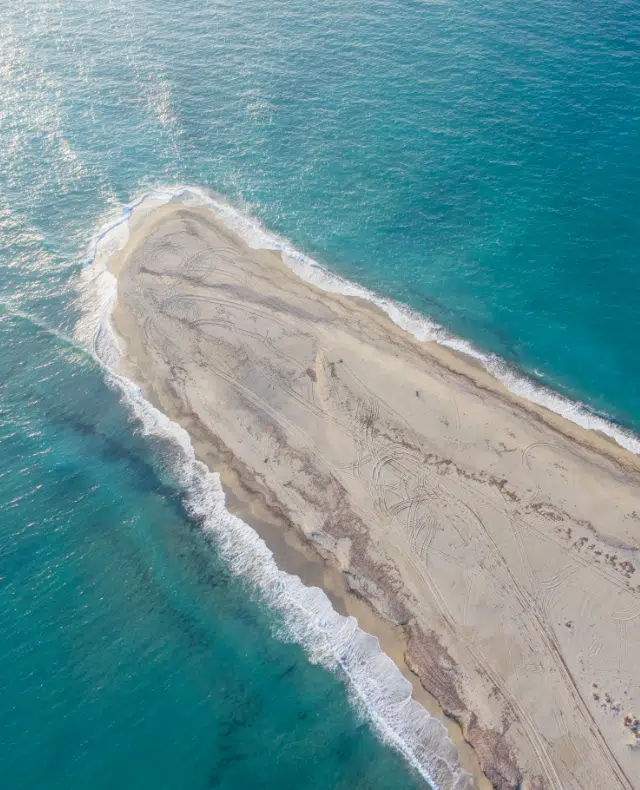 CHALKIDIKI
«There is no place like Chalkidiki»…We have all heard this phrase and not unreasonably! What makes Chalkidiki special is its ability to satisfy all the preferences of its visitors. Beaches and mountains, beach bars and seclusion, dense pine forests and emerald waters, archaeological sites and traditional villages. Those who visit Chalkidiki, always return to this place thanks to its endless beauties!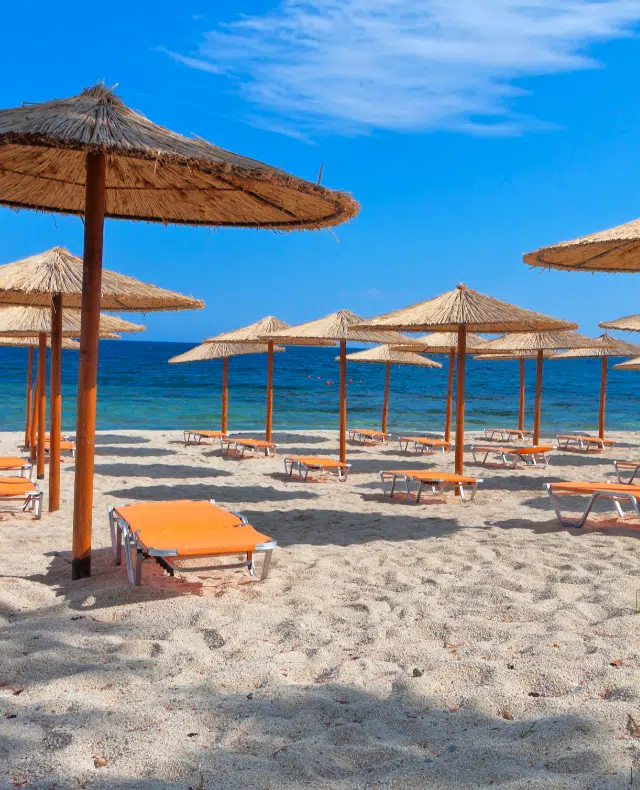 目的地
我们共有 50 个美轮美奂的目的地,您游览过其中哪些胜地?