ΧΑΛΚΗ
Με το που θα φτάσεις στο λιμάνι θα καταλάβεις ότι πρόκειται για ένα νησί που είναι σαν να έχει βγει από πίνακα ζωγραφικής. Τα διώροφα και τριώροφα πολύχρωμα σπιτάκια με τα κεραμίδια συνθέτουν ένα ρομαντικό και ξεχωριστό σκηνικό. Το νησί αυτό βρίσκεται λίγο δυτικά από την Ρόδο και έχει ανακηρυχθεί από την Unesco ως κέντρο Ειρήνης και Φιλίας. Η Χάλκη έχει έναν μοναδικό οικισμό, μαγευτικές παραλίες, όμορφα τοπία για περιπάτους στην φύση, γραφικά σοκάκια και νόστιμο φαγητό. Πρόκειται για ένα νησί που αποπνέει ηρεμία και ενδείκνυται για ξεκούραστες διακοπές.
ΑΝΑΚΑΛΥΨΤΕ ΤΗ ΧΑΛΚΗ
Η γαλήνια Χάλκη προσφέρει το αμφιθεατρικά χτισμένο λιμάνι της για περιπάτους αλλά ατελείωτες ώρες για μπάνιο στις παραλίες χωρίς την κοσμοσυρροή των μεγαλουπόλεων.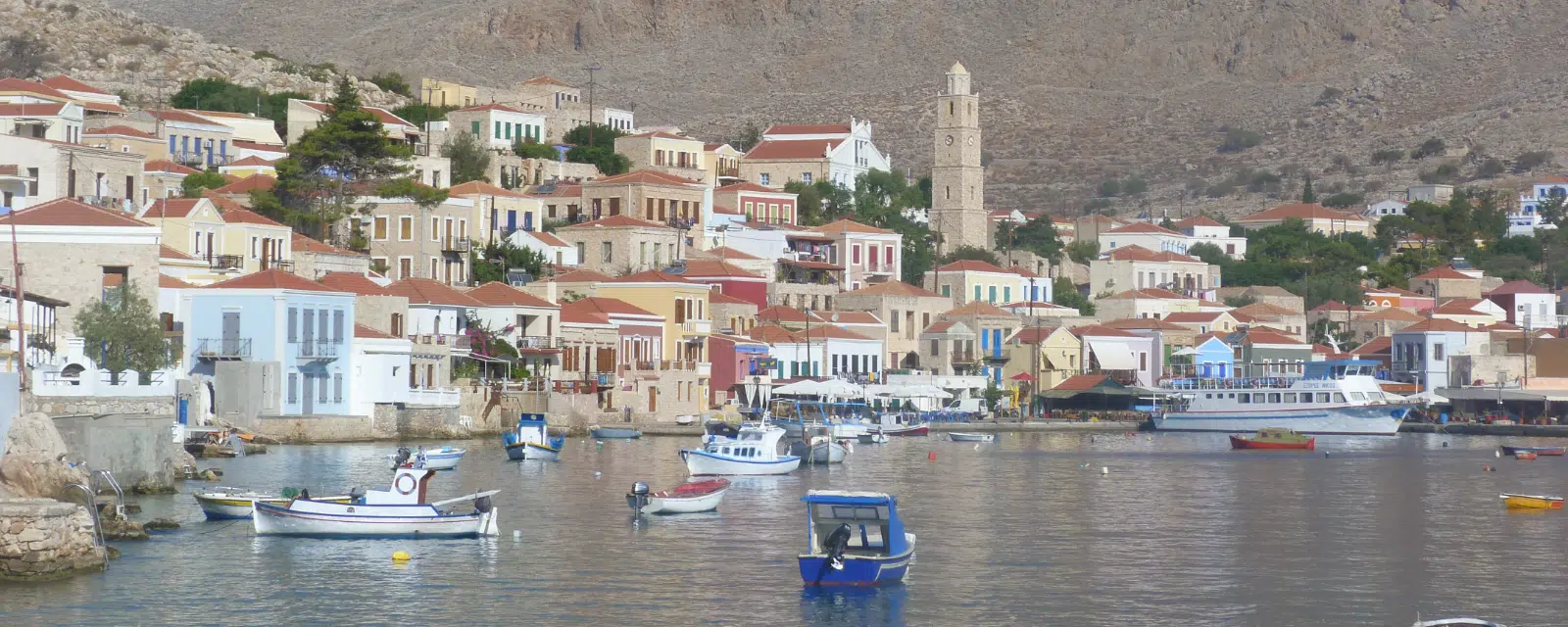 NIMPORIO
Nimporio is the port and the only settlement of the island. As soon as you arrive by boat you will see a scenery that is like a postcard. It is amphitheatrically built around the harbor with neoclassical colored houses that have beautiful courtyards with pebbled floors and impressive designs. There is also a beautiful work of architecture, the stone Clock Tower.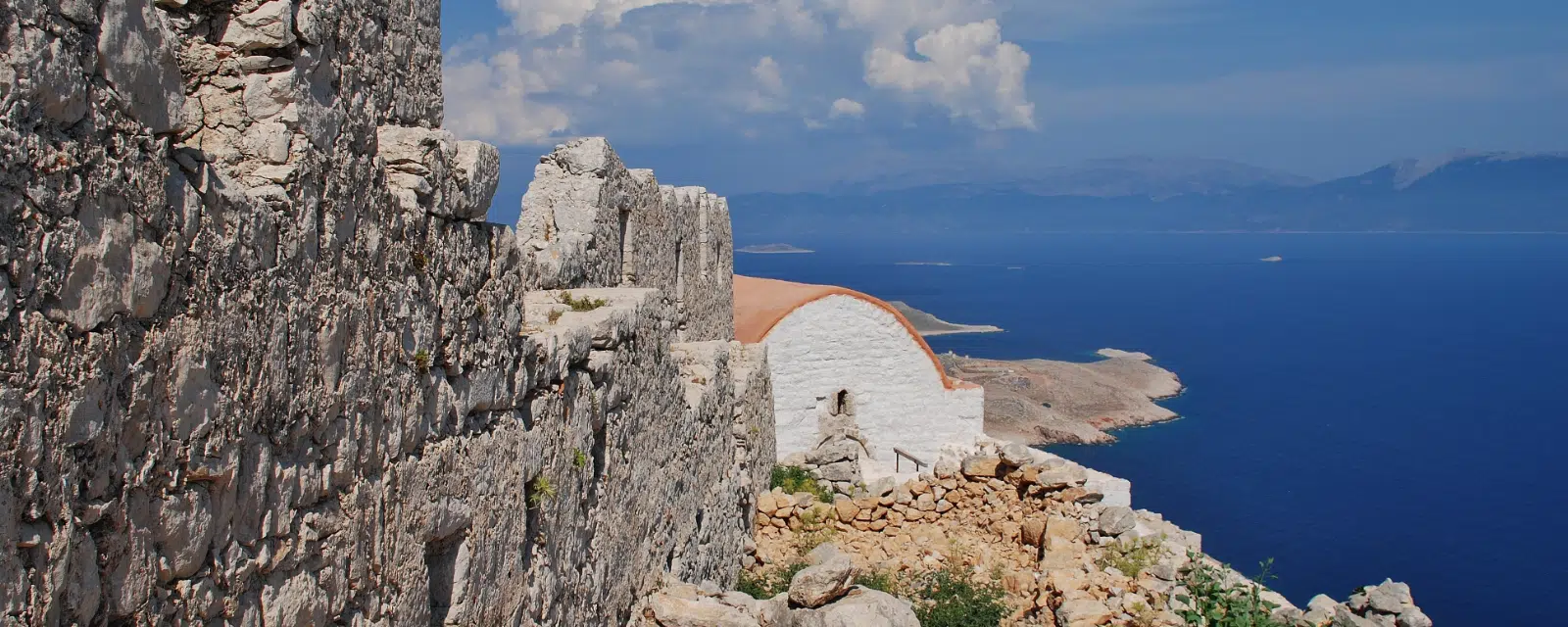 THE OLD VILLAGE
The Old Village at the foothills of the Castle, with the ruins of the old houses and the huge walls, used to be the center of Halki. It was built inside the hill because there was a fear of piracy. The church of Panagia Choriani is also built there and on August 15 there is held one of the most beautiful festivals.

KNIGHTS' CASTLE
Above the Old Village, the medieval Knights' Castle dominates. It was built in the 15th century by the Knights of the Order of Saint John of Rhodes. Near the entrance, there is a coat of arms of the Knights on the impressive walls. Inside the castle, the ruined church of Agios Nikolaos is preserved with remains of hagiographies. While, the view of the Aegean, from this point, is amazing.
PONTAMOS BEACH
This beach is the only sandy one on the whole island. It has a large area with a white sandy beach and shallow crystal clear waters. This is the most popular beach of Halki.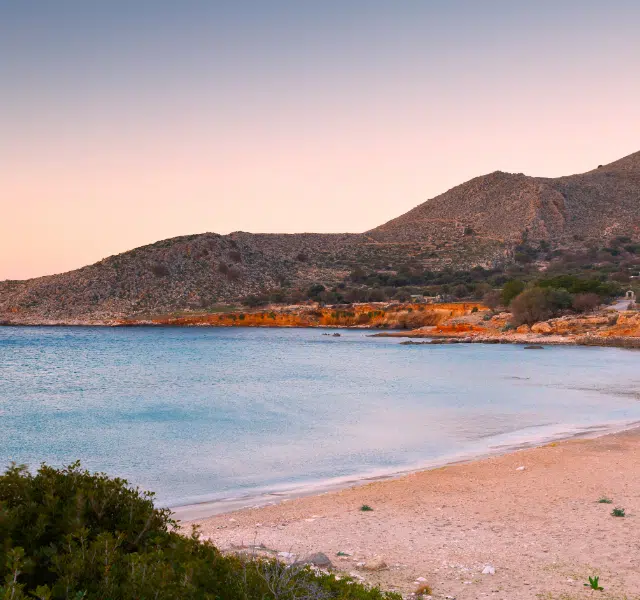 KANIA BEACH
The beach at Kania is located north of the center of the island. It is a small beach with exotic, crystal clear waters that has a beach bar and a tavern with many delicacies. Visitors talk about a place they don't want to leave.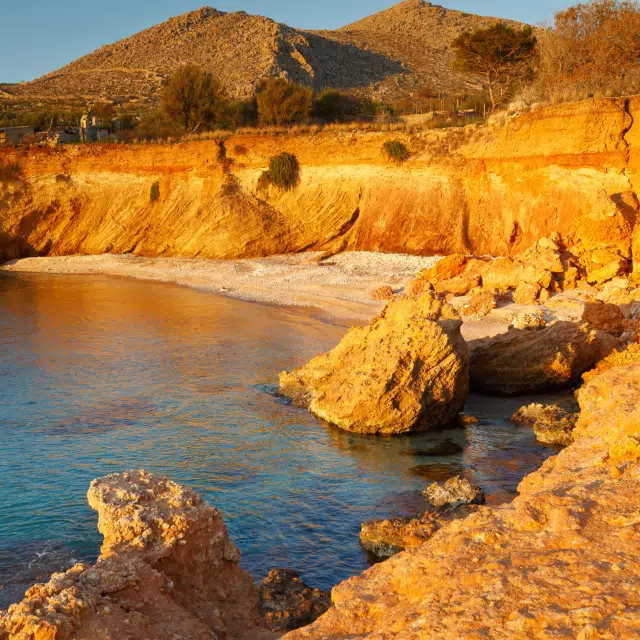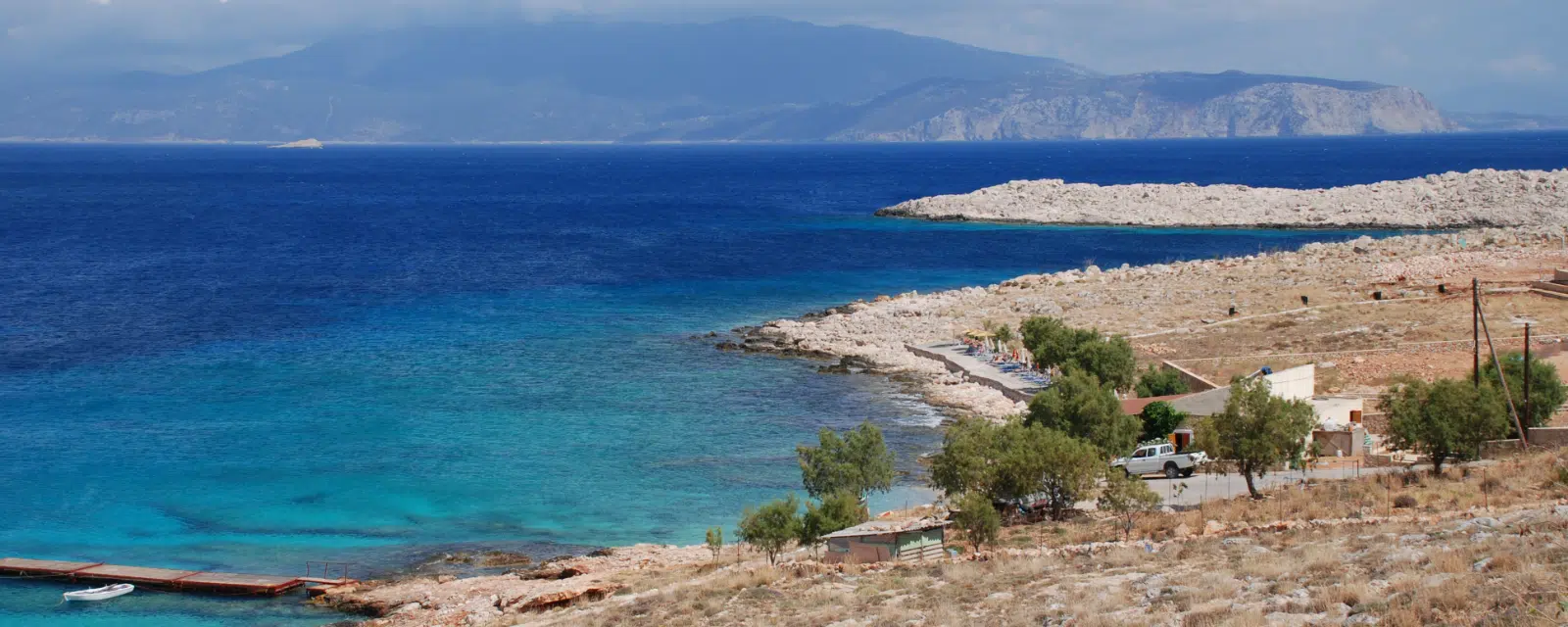 FTENAGIA BEACH
Ftenagia is a beautiful and crystal clear beach with pebbles and rocky coves. It is organized with umbrellas and sunbeds and has a unique view of the Aegean and the island of Rhodes.

CHURCH OF AGIOS NIKOLAOS
It is the most impressive attraction of Halki thanks to its impressive bell tower and the unique mosaic-type pebbled courtyard. It has a special interior decoration and a beautiful view of the port.
DESTINAZIONI
Quante delle nostre 50 splendide destinazioni hai visitato?
Seleziona una destinazione: