Tinos is not only for religious tourism
Tinos
A place inextricably linked to religion and Christian faith with the imposing church of the Virgin Mary to shine white at the top of a long, paved road. Tinos can be known for religious tourism, however, exploring it will unveal a Cycladic island of unparalleled beauty, more enchanting than anything you can imagine.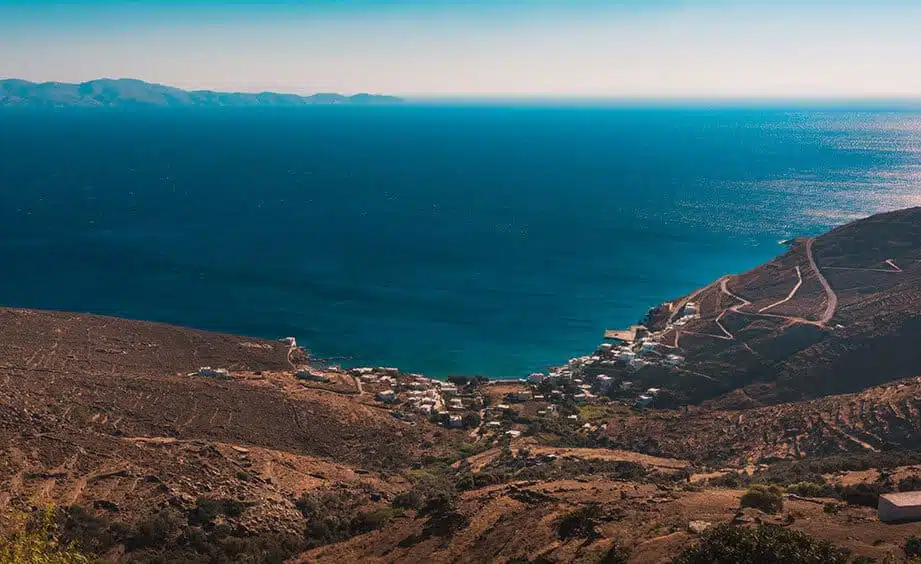 Beaches
Tinos has 41 wonderful beaches. The large and organized beach of Aghios Fokas with its beach bar and sun loungers, the exotic Aiganias with turquoise waters and Livada, with its unique geological formations, prove the island's wonderful diversity. If you are a surf fan, do not miss the amazing Kolimbithra for the ultimate adventure in the waves.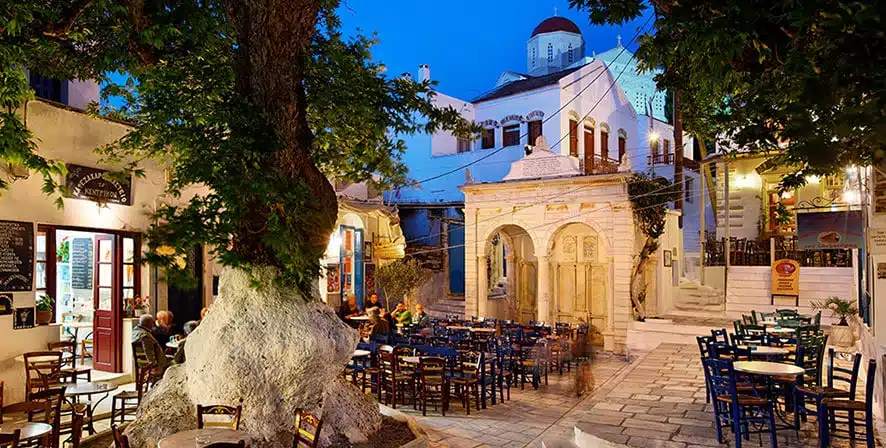 Food & Culture
Food Tinos has a long tradition of growing food and making fresh local dishes, with love and care. Spicy grapefruit and malathus, sausage, pork batter, sun-dried tomatoes, handmade nuts and miniature artichokes, accompany the famous tsipouro from Tinos. Make sure you come to "Thalassaki", at Ysterni bay, for a gastronomic experience that will be memorable.
Culture The island that gave birth to great marble sculptors and artists and is a unique center of art and folk art. You can admire the elaborate Peristeriones in the fertile valleys of the island. Take a visit to the School of Fine Arts and the impressive museums of Pyrgos. Discover the ancient temples of Poseidon and Amphitrite, who are considered patrons of the island, in the Kionia region.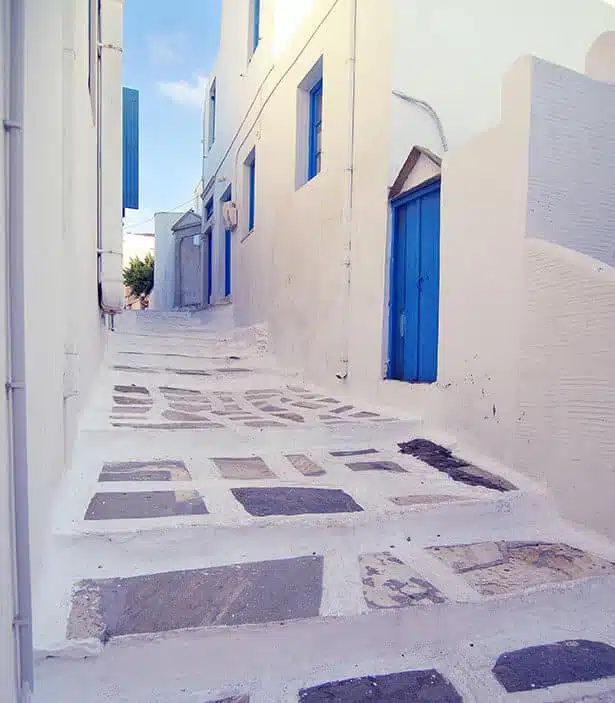 Activities & Nighlife
Activities Explore the traditional villages of the island. The village of Volax with its eerie scenery and the poems at the doors of the houses, the view of the endless blue of the sea from the green Kardiani and the picturesque Ktikado and the beautiful alleys and the square of Kampos will impress you.
Nightlife It may not be famous for its nightlife, but Tinos will pleasantly surprise you. The picturesque alleys of Chora are full of beautiful bars with good music for having a cocktail. The "Cactus" with a splendid view of the Aegean, "Argonaut" for dancing and "Blaze Club" for an all-night spree, will surely satisfy your every mood.