AMORGOS
The island of the "Endless Blue". Amorgos became famous all over the world from Luc Besson's film. It is the easternmost island of Cyclades, with pristine beaches, picturesque cobbled streets and a relaxed atmosphere. It is an ideal destination for camping and hiking.
Discover Amorgos
When in Amorgos visits to Aegiali and Agia Anna for swimming and Navagio and Asfondylitis for hiking are highly recommended.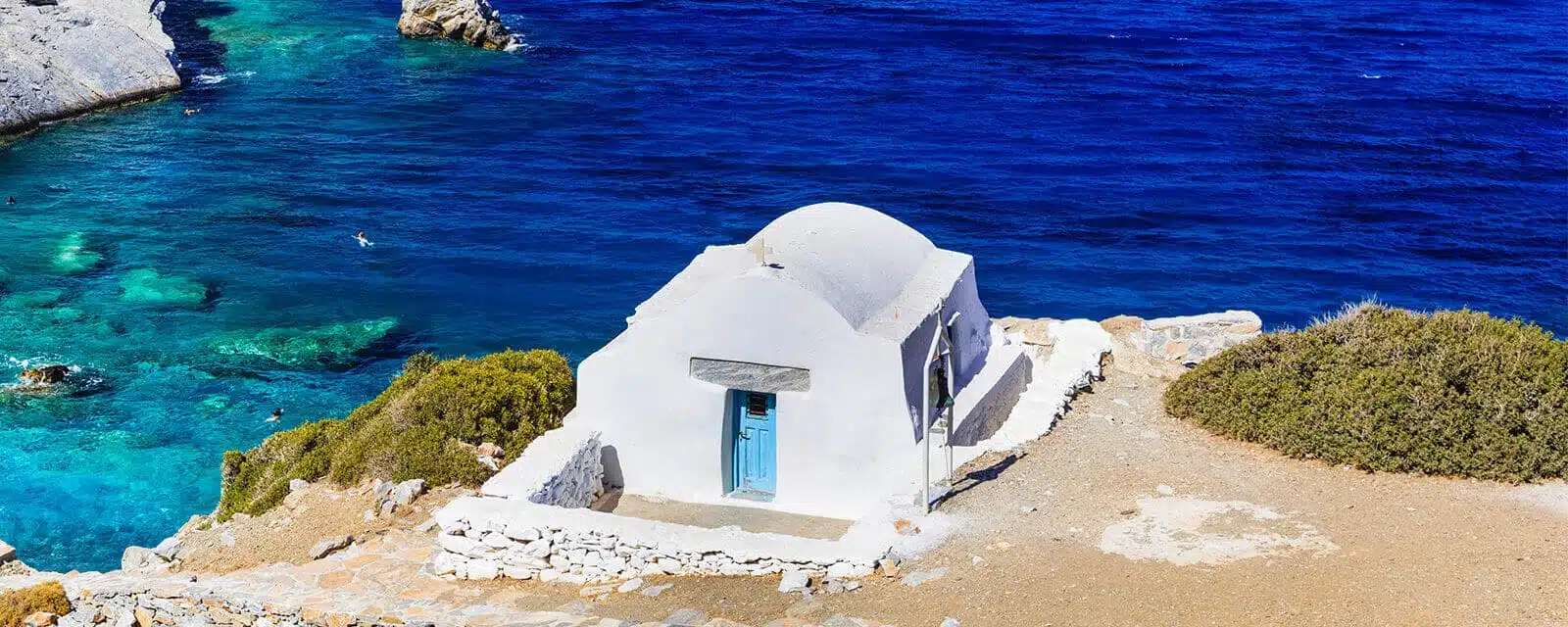 AGIA ANNA BEACH
The beach of Agia Anna with its whitewashed chapel is considered to be the most beautiful of Amorgos. Within 3km of Chora of the island, the rocky beach with the turquoise waters invites you to dive into the Aegean Sea.

PANAGIA HOZOVIOTISSA
Built on a steep cliff on the south coast of Amorgos, at an altitude of 300 meters, the Byzantine Monastery of Panagia Hozoviotissa is a real miracle. The ascent is inaccessible, with 300 steep stairs, but it is worthwhile for its stunning views, its wealth of historical heritage and its special architecture.

AEGIALI BEACH
With fine, white sand and deep blue sea the bay of Aegiali, to the north of the island, is a small paradise on Earth. Along the slopes the traditional villages of Lagada, Tholaria and Potamos are dominating. It is an ideal place for those who love camping and it also has two organized beach bars and hammocks under the shade of the trees to relax or read your book.
SHIPWRECK OLYMPIA
In Kato Meria of Amorgos, there is another cinema site. The mysterious rusty ship Inland, later renamed Olympia.
Shipwrecked since 1980, with its old name still showing on its front and the waves crushing on it, it's an amazing scenery that you should not miss.
ASPHONDYLITIS
Accessible from a path that starts from Agrilla or from Oxo Meria, the ancient settlement of Asphondilitis becomes interesting enough with the unique rock paintings depicting people dancing and holding violins. According to the locals the paintings were made in 1888 by a disabled child.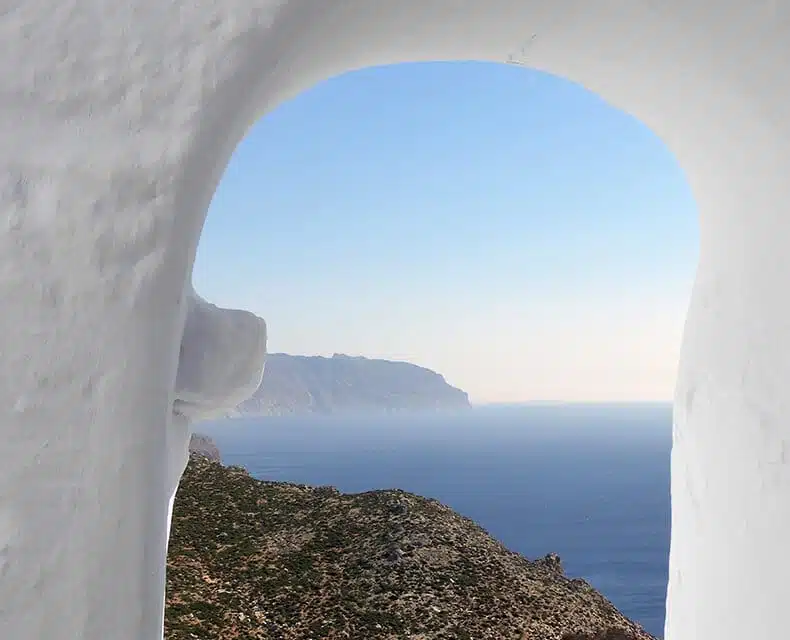 DESTINATIONS
How many of our 50 stunning destinations have you visited?