ANAFI
The small island of Anafi is characterized by the astonishing natural scenery, pristine beaches and unique paths for hiking. It is the ideal island for relaxation and alternative tourism, offering exotic and peaceful holidays to its visitors.
DISCOVER ANAFI
Just a few of the places that will elevate your experience at Anafi are Drakontospilo, the picturesque Chora and the beaches of Klisidi and Roukounas.

ROUKOUNAS BEACH
Ideal for fans of free camping, the popular Roukounas beach is a real paradise of natural beauty. A long sandy beach with turquoise waters and showers. Very close to the beach there is a tavern.

TOUR OF THE ISLAND
A boat tour of the island is a must since it offers the opportunity to admire the enchanting beauty of Anafi. Windswept rocks, hidden shores, wild landscapes and breathtaking views wait for you to enjoy them.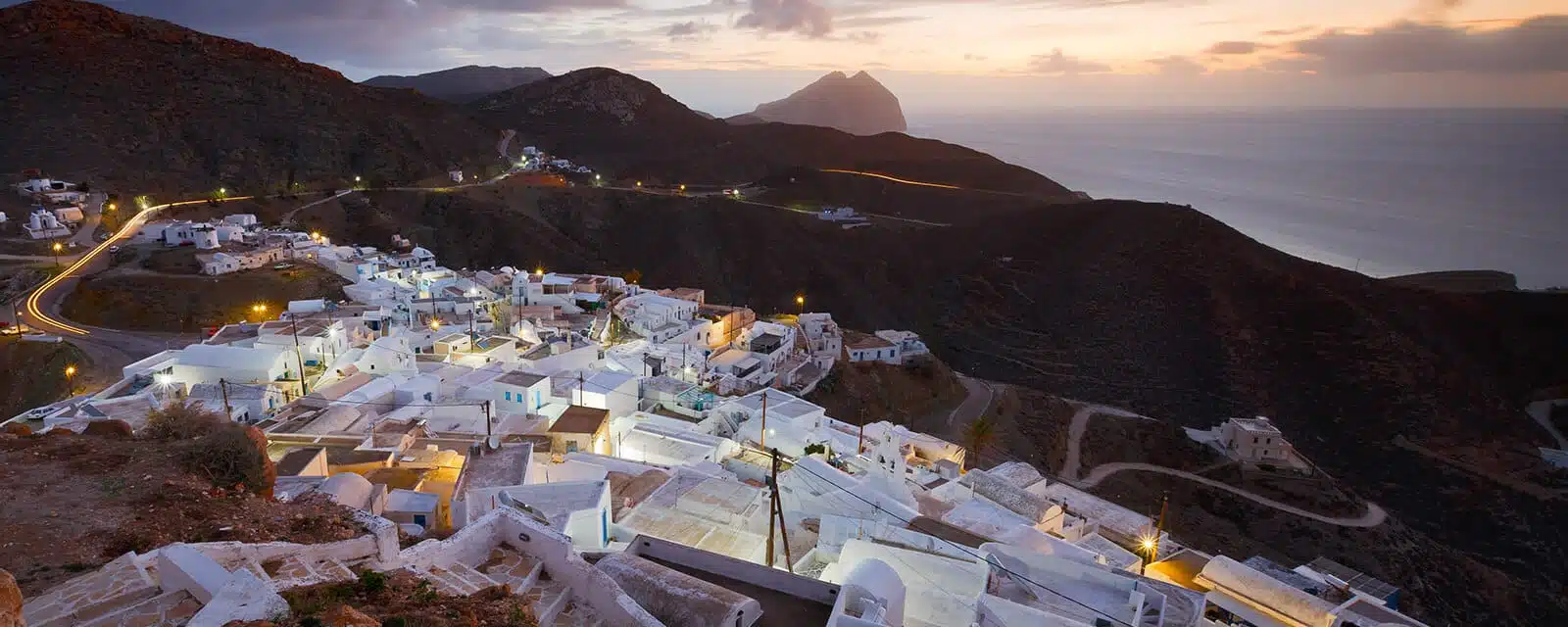 CHORA
The amphitheatric Chora of Anafi stands on the ruins of the Venetian castle, offering great views of the Aegean Sea. Enjoy a romantic walk through the whitewashed, paved alleys and explore the ancient finds in Kastelli.
KLEISIDI BEACH
Within walking distance of Chora, the beautiful Kleisidi beach has a thick, golden sand and crystal-clear waters. The trees provide natural shade and there are a café and a tavern for delicious food and refreshing drinks.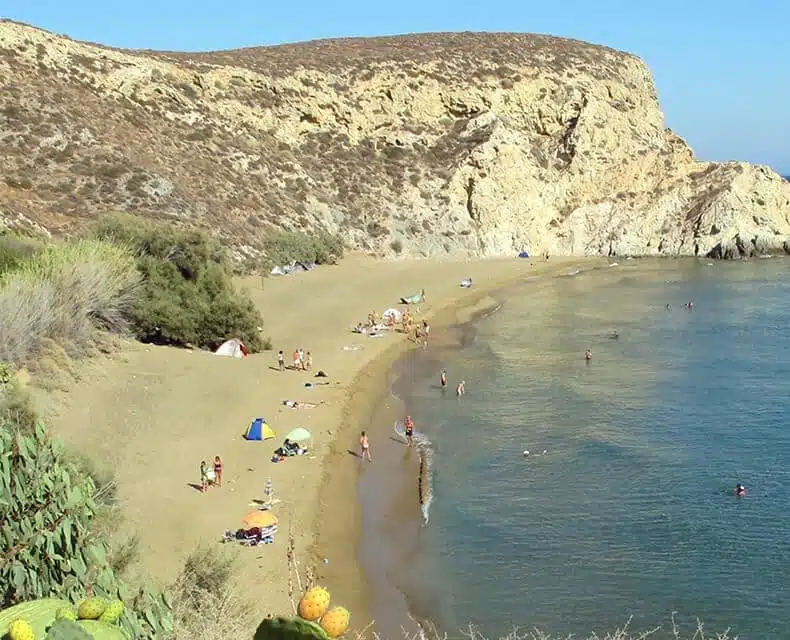 DRAKONTOSPILO
Situated on the northern side of the impressive Kalamos, the second highest monolith in the Mediterranean after Gibraltar, the Drakontospilo cave is accessible from a path. The route offers a unique view from the imposing rock while its interior is adorned with colorful stalactites and stalagmites.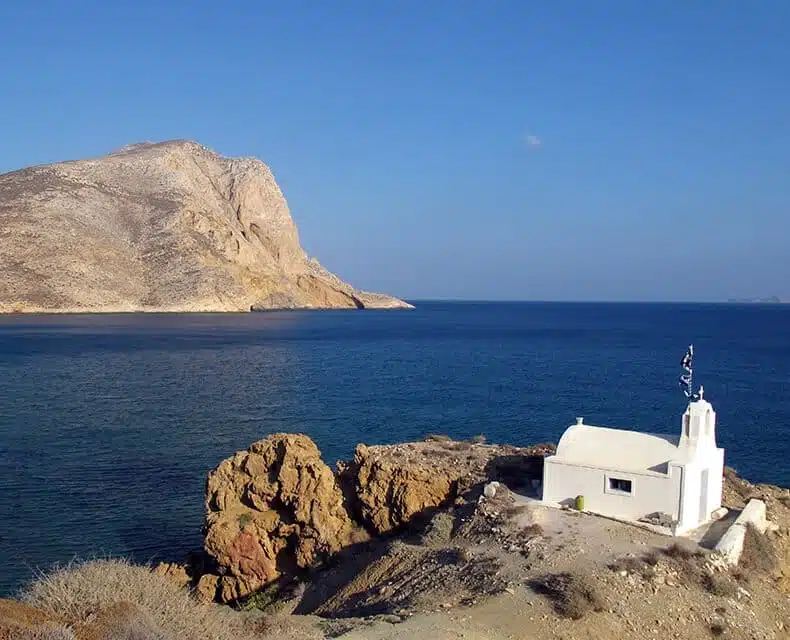 DESTINATIONS
How many of our 50 stunning destinations have you visited?