ANTIKYTHERA
Antikythera is a small island with natural and wild beauty, located between Kythera and Crete. This peaceful place is an ideal destination for a relaxing holiday. The impressive natural landscapes, its picturesqueness, the authentic color it has preserved, but also its pristine beaches are the solution for anyone who wants to escape from everyday life and surrender to the simplest pleasures.
DISCOVER ANTIKYTHERA
An earthly paradise of peace, an ideal destination for rest, among the blue-green, crystal waters of the Mediterranean, the river and the small church of Agios Myron.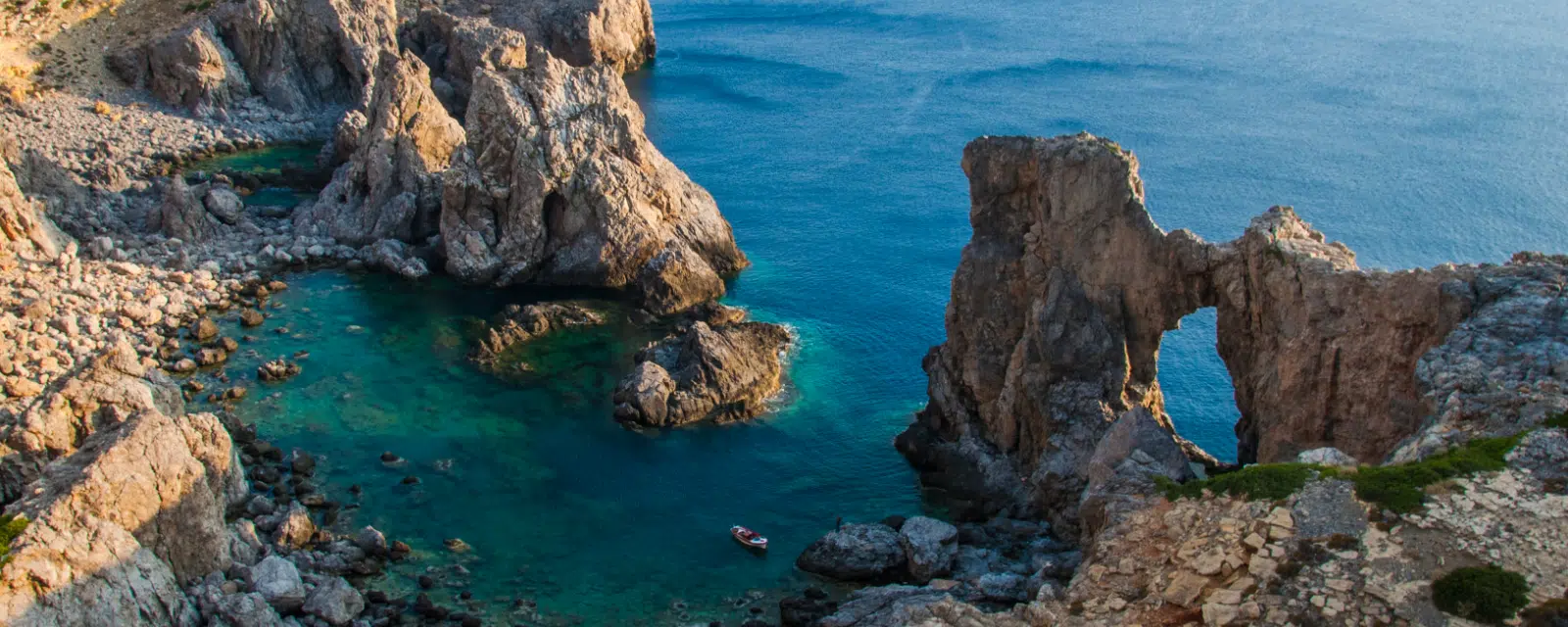 KAMARELA
It is an impressive natural sculpture located to the west of Antikythera. You will be enchanted by this natural wonder as the rocks that create this wild beauty. Also, there is a path for unforgettable dives in these crystal clear waters!

APOLYTARA LIGHTHOUSE
Founded in 1925, this architectural gem is one of the most beautiful traditional stone lighthouses in Greece. It is located at the southern end and is about 23 meters high. The trek up there is an experience of a lifetime.

CASTLE
It is the most important archaeological site of the island. It is a fortified city from the Hellenistic period, which has been preserved almost entirely. The Castle is located above the bay of Xiropotamos and some of its walls are preserved even at a height of 6 meters.
SAINT MYRON CHURCH
In a distance of 4 kilometers from Potamos, built next to a natural cave, is the beautiful church of Agios Myrons. He is the patron Saint of the island and is celebrated on August 17 with a unique festival. At the festival you will get to know traditional Cretan music and you will taste unique traditional dishes.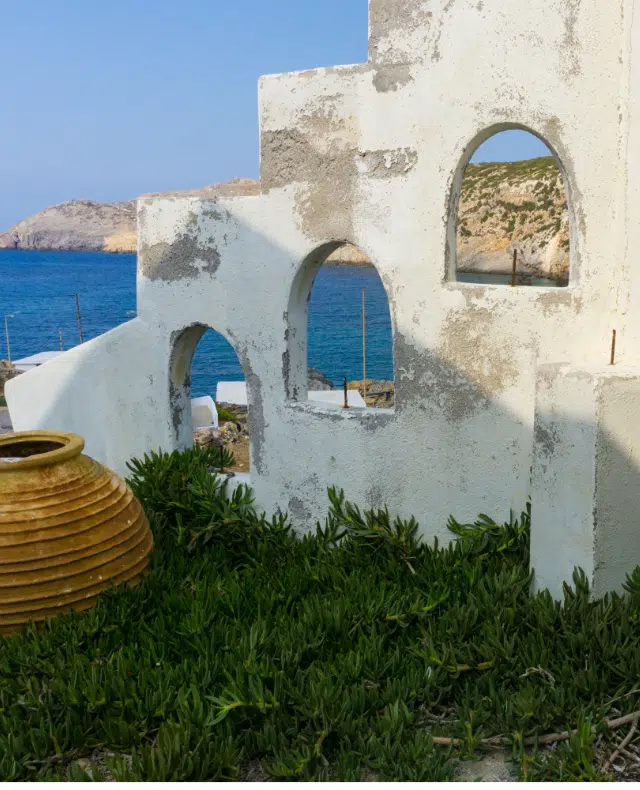 XIROPOTAMOS BEACH
This is the only beach of the island, which is located in the northeast of Potamos. It has coarse pebbles, wild beauty and crystal clear waters. It is a magical beach with absolute silence.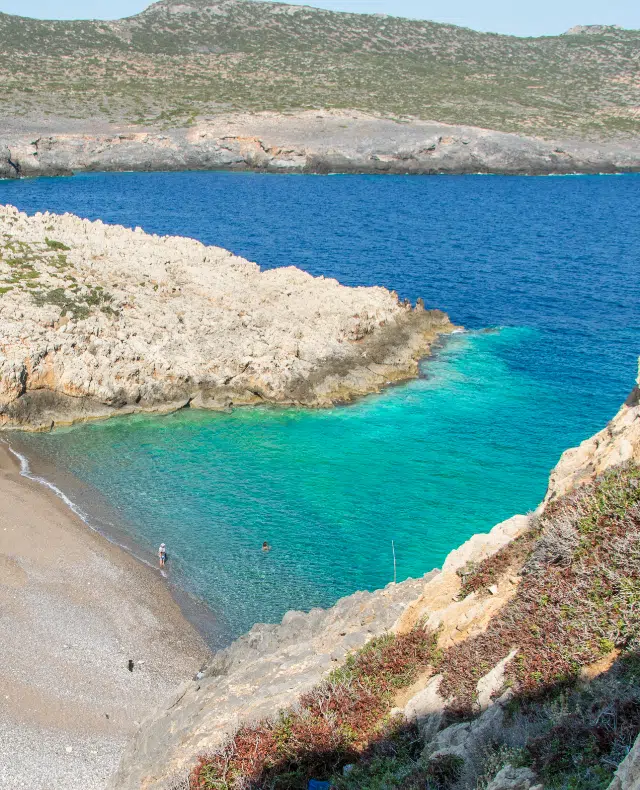 DESTINATIONS
How many of our 50 stunning destinations have you visited?