KIMOLOS
Another volcanic island of Cyclades is the enchanting Kimolos. Gifted by nature with wonderful sandy beaches, breathtaking waters and serene landscapes. Under the hot sun of the Aegean, it offers its guests moments of rejuvenation and tranquility.
DISCOVER KIMOLOS
A visit to the beaches of Prassa, home to monk seals, and Ellinika, with a seabed resembling a museum, should be among your top priorities.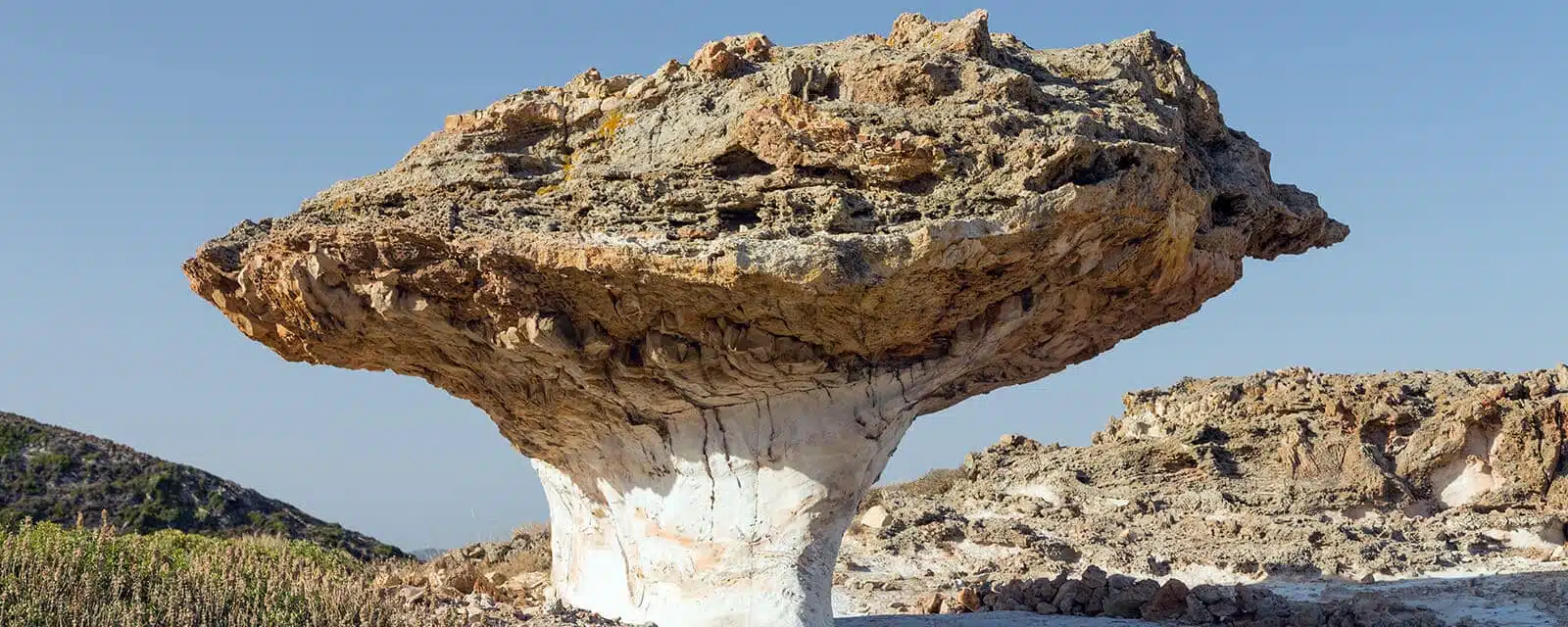 SKIADI
A rare geological monument at the top of the "Sklavos" hill. The giant stone mushroom, known as Skiadi, is located in the middle of an empty plateau offering great views and is a landmark of the island.

CHORIO (VILLAGE)
The only settlement on the island is not called Chora but Chorio. At the foothills of Xaplovouni, the village impresses with its simplicity and its picturesqueness, while in the center stands the marvelous medieval castle, consisting of the settlements of Mesa Kastro and Exo Kastro, which are connected by passages, the "portares.

PRASSA BEACH
According to many, the most beautiful beach of Kimolos, Prassa, a shelter for the Monachus-Monachus seals in winter, is located on the eastern side of the island and is accessible by car.
ELLINIKA BEACH
For this particular beach, you need to be equipped with a mask. A dive is enough to reveal the submerged ancient city of Kimolos. Exploring the seafloor, you can discern ruins of wells, ancient walls and graves.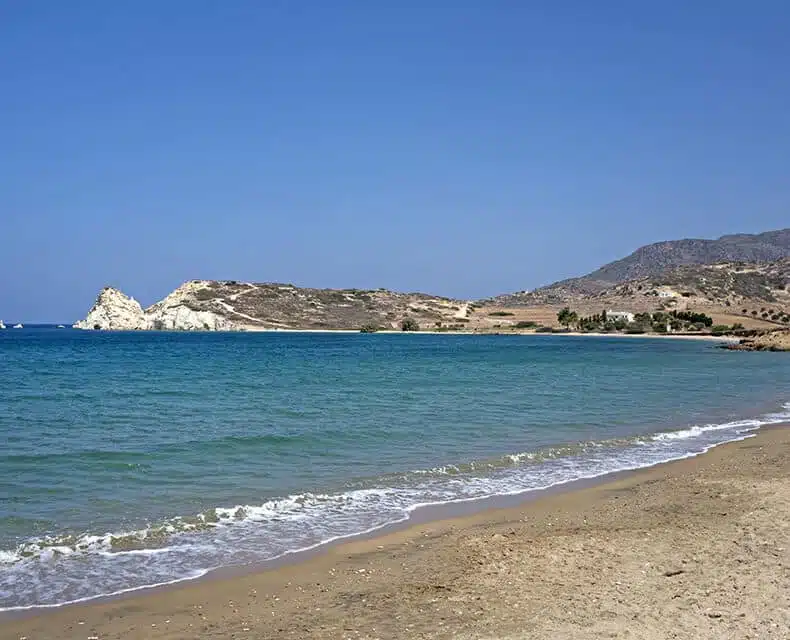 MAVROSPILIA
For a magical sunset, which equally competes with that of Santorini, come to Mavrospilia. Those who have been there talk about a dreamy sunset with amazing colors over Aspragremna.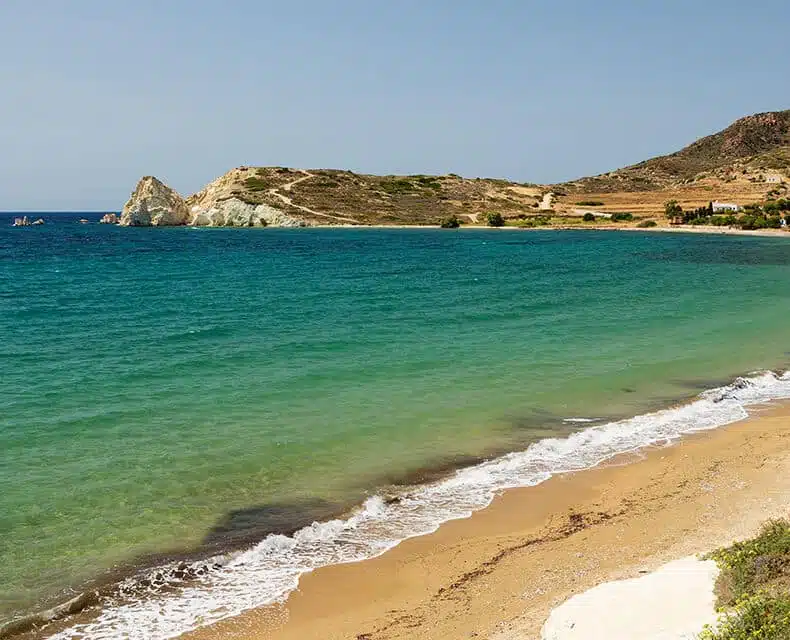 DESTINATIONS
How many of our 50 stunning destinations have you visited?