KOUFONISSIA
Koufonissia consist of two small islands, although only Upper Koufonissi is inhabited. Famous for their exotic golden beaches, the turquoise waters and the sense of tranquility they offer to those who visit them.
THE DEVIL'S EYE (TO MATI TOU DIAVOLOU)
DISCOVER KOUFONISSIA
Make sure you enjoy the well-hidden beaches in Upper Koufonissi and the ideal spots for sunbathing in Lower Koufonissi.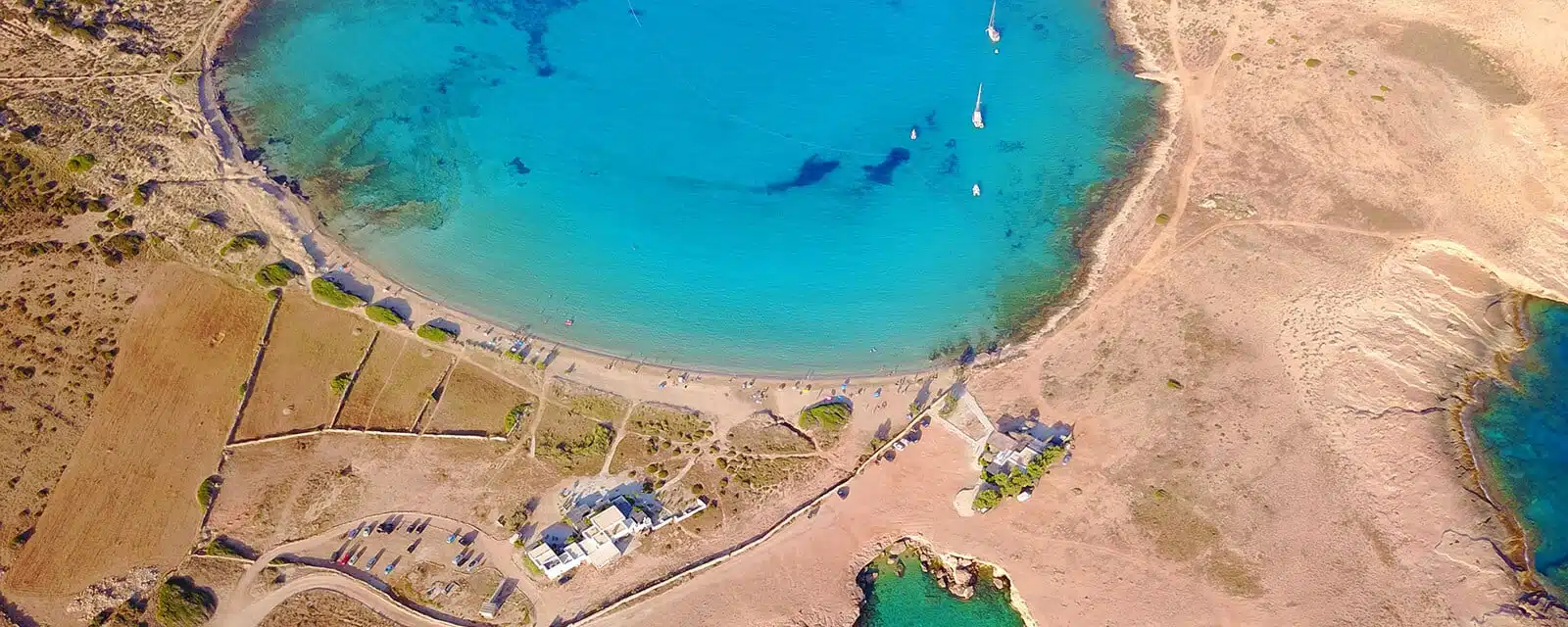 PORI BEACH
4 km from Chora, Pori beach is accessible by boat or on foot from the beautiful coastal road of the island. It is the longest and largest beach, with golden, fine sand where lilies grow, and crystal-clear serene waters.

GALA
Following the path to the left of Pori, hidden between the rocks, there is a spectacular sight. Gala or Trypiti is a small hole with white pebbles, which communicates with the open sea through an opening. It derives its name from the strange, milky water color.

LOWER KOUFONISSI
If you find yourself in Koufonissia, do not omit a one-day getaway to the uninhabited Lower Koufonissi. The boat makes 2 stops, in the old village of Panagia and at Nero beach. In this place, the visitor enjoys absolute tranquility and isolation as well as the heavenly beauty of nature.
THE DEVIL'S EYE (TO MATI TOU DIAVOLOU)
You cannot find it easily since it is not visible from the street. The entrance of the cave, about 250m after Pisina, is on the right facing the sea. The Devil's Eye communicates underground with the sea, and the currents that move the water and the sound of the waves create an impressive atmosphere.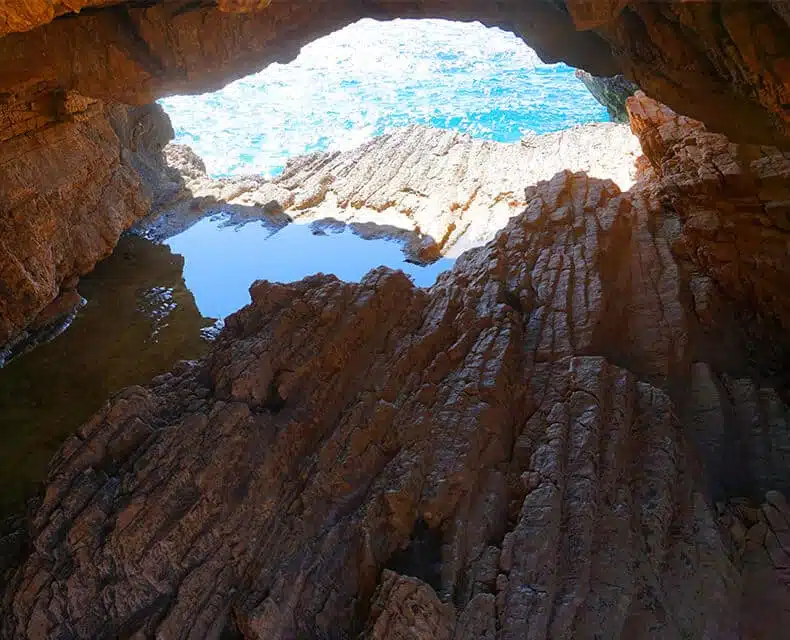 PISINA
A natural pool (pisina) surrounded by rocks and emerald waters. In Pisina you can swim, enjoy diving from the rocks or dive to the seafloor and go out through an opening to the open sea.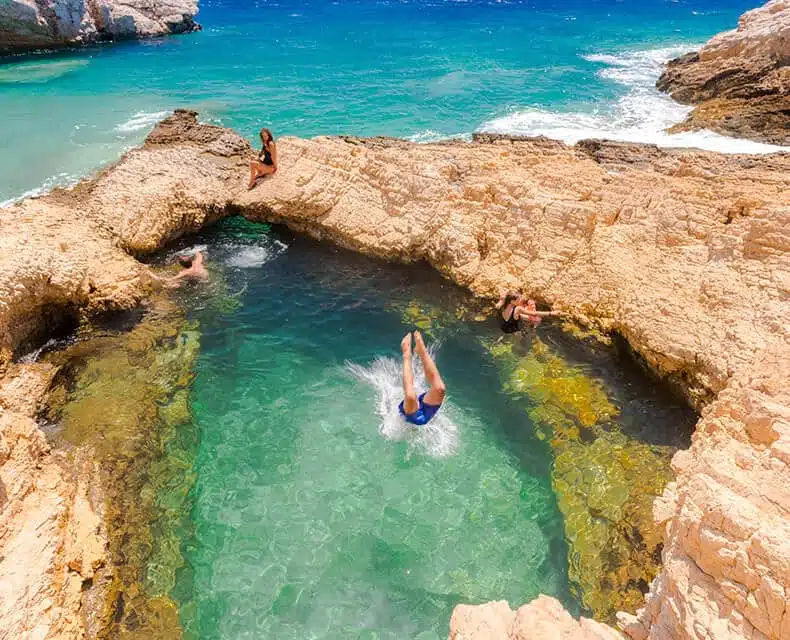 DESTINATIONS
How many of our 50 stunning destinations have you visited?