KYTHNOS
Kythnos or Thermia is a small island of the western Cyclades with a rich history, unique archaeological sites and the Cycladic landscape. Quiet and loveable, Kythnos is ideal for short getaways.
DISCOVER KYTHNOS
Although it is most likely that you will explore it all when you visit it, do not miss the Katafyki cave, the village of Maroula and Kolona beach.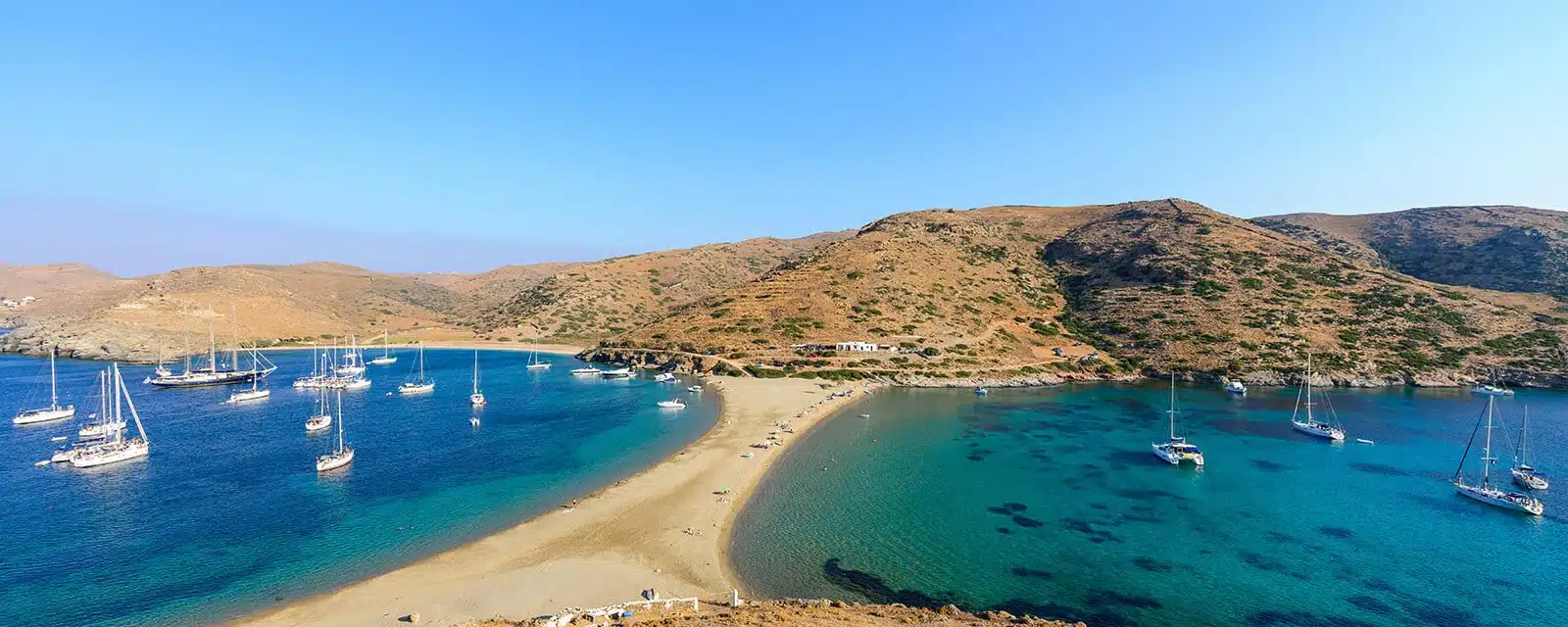 KOLONA BEACH
The impressive and famous beach of Kythnos features a strip of sand that separates the sea into two beaches. Protected from winds, with clear blue waters, it is located north of Mericha's harbor, about 9km away, and is accessible via a dirt road.

AGIA IRINI (SAINT IRENE)
The charming, stunning settlement of Agia Irini is one of the most beautiful corners of the island. With its whitewashed houses and the charming little church of Agia Irini, this peaceful harbor is ideal for afternoon strolls, for coffee or eating in one of the taverns by the sea.

CAVE KATAFYKI
In the beautiful settlement of Dryopida, there is one of the largest caves in Greece. The natural part of the cave was created by a torrent and is adorned with stalagmites and stalactites while the artificial part was formed by ore mining. During the Second World War, there was a refuge for the island's inhabitants.
MAROULAS
On the northeastern coast of Kythnos, near Loutra, there is the oldest settlement of the Cyclades. The open-air settlement dates back to the Mesolithic Age, 9,000-8,000 BC, and is one of its kind from that time in Greece.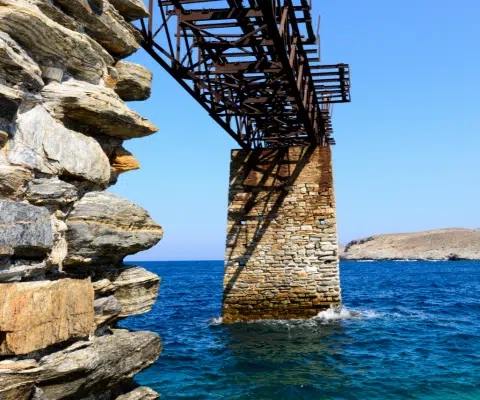 VRYOKASTRO
Another archaeological site of utmost importance, the ancient capital of Kythnos. The coastal fortified city of the 10th century BC, Vryokastro, as it is called, includes unique finds such as the sanctuary of the goddess Demeter, foundations of altars, funerary reliefs and sculptures.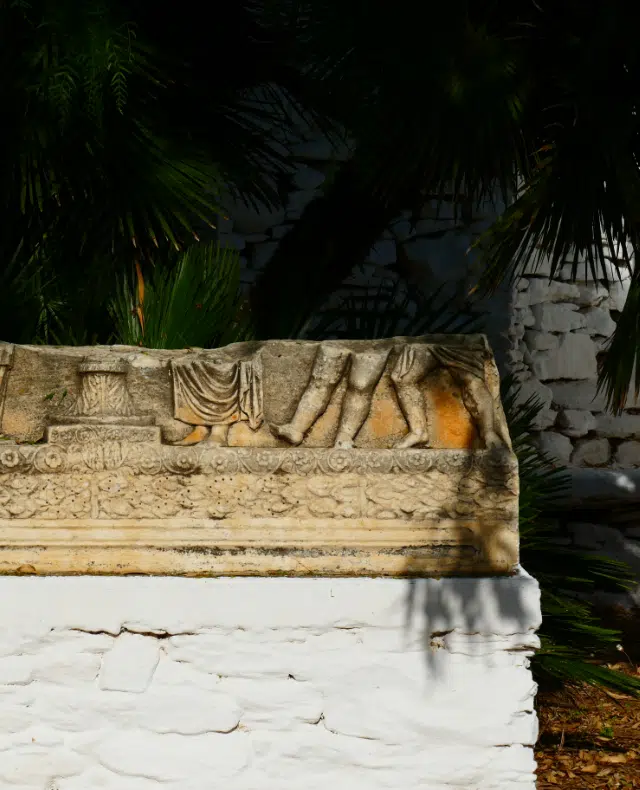 DESTINATIONS
How many of our 50 stunning destinations have you visited?