MYKONOS
Mykonos, the most favorite summer destination in Greece, attracts the elite from all over the world with its glamor and cosmopolitan aura, award-winning restaurants and enchanting beaches. Here, guests will experience five-star moments in luxury hotels and villas, fabulous nightlife and dreamy natural landscapes.
DISCOVER MYKONOS
Whether you enjoy its cosmopolitan side in Matogiannia or discover its tranquil character on the beach of Fokos, Mykonos will be unforgettable.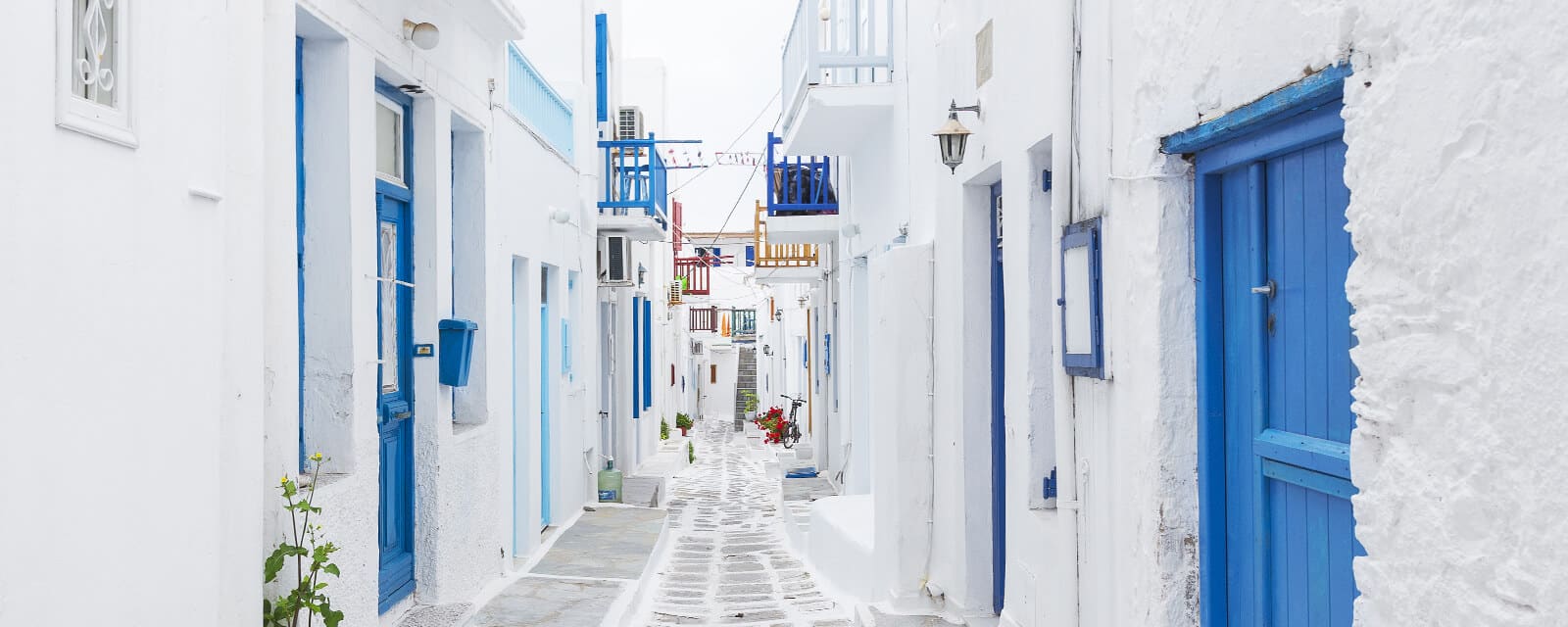 MATOGYIANNIA
The main road of Mykonos Town is always full of people. At Matogyannia you will have a midnight shopping experience at one of the boutiques, open until dawn, have a drink in one of the many small bars and taste unique food at the restaurants where Hollywood stars are frequently visit.

MYLOI (WINDMILLS)
The stroll in scenic Little Venice is a must when you are in Mykonos. Here are the famous Mykonos Windmills, where visitors from all over the world come to capture the magnificent sunset and enjoy the glamorous view of the Aegean Sea

ELIA BEACH
A cosmopolitan beach with golden sand and crystal clear waters, Elia is one of the most beautiful of the island. It is easily accessible and is organized with sun loungers and umbrellas, it has restaurants and water sports, it is accessible for the disabled people, while on the right side there is a free space that is preferred for nudism.
FOKOS BEACH
Very few people know this hidden beach, which makes it ideal for relaxation. The small bay of Fokou has a quiet atmosphere and clear, beautiful waters and also has a tavern for delicious homemade food on the beach. Access is made by road from Ano Mera, passing the artificial barrier and the wetland.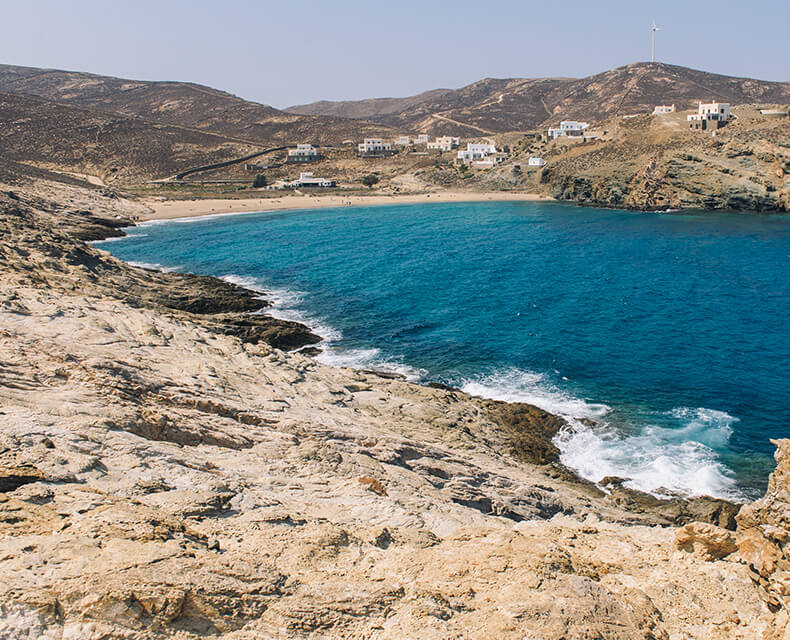 DELOS
The holy island of the Ancient Greeks, where the remnants of Roman, Egyptian and Syrian cultures remain until today, is located opposite Mykonos and is accessible by boat starting from Chora. In the protected area of the island, overnight stays are prohibited, but tours to the great archaeological finds and the Delos Archaeological Museum, one of the most important in Greece.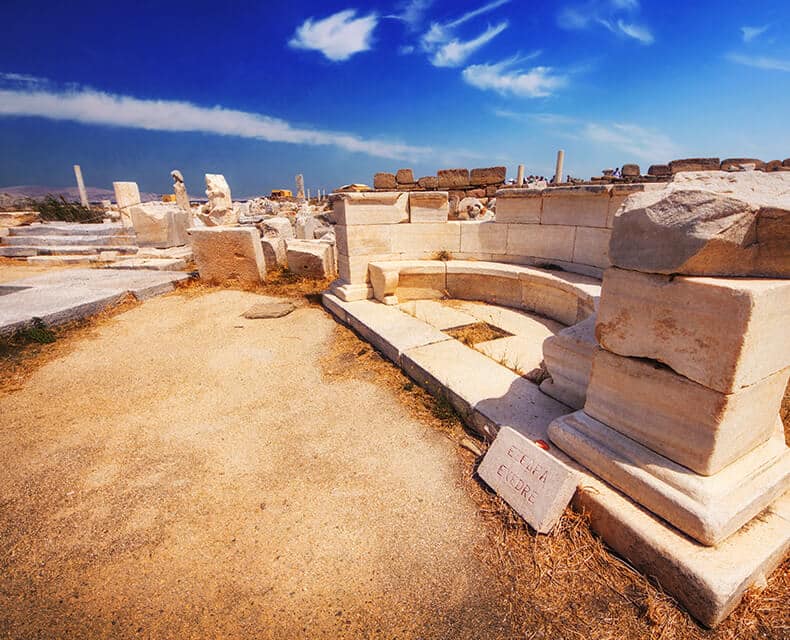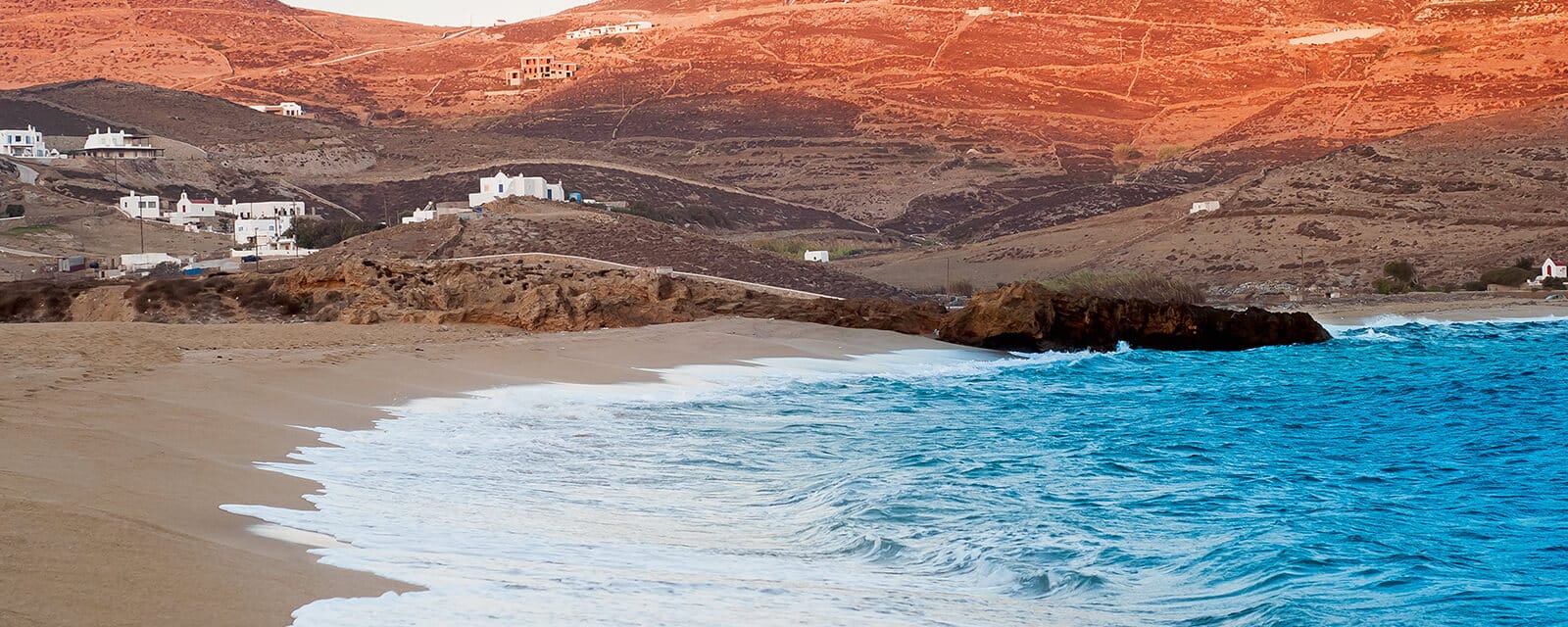 FTELIA BEACH
The ideal place to live the ultimate summer party. The beautiful beach of Ftelia is organized with a beach bar and sun loungers and has crystal clear blue waters. It is one of the favorite beaches of the island for water sports but also for fun on the famous beach party, with loud music and fine cocktails.
DESTINATIONS
How many of our 50 stunning destinations have you visited?