NAXOS
Endless beaches with crystal clear waters, picturesque villages, rich history and delicious local products. Naxos is the largest and most fertile island in the Cyclades and, undoubtedly, one of the most beautiful and the most popular summer destinations.
Discover Naxos
The largest island of Cyclades will fascinate you: Portara, Apiranthos and some of the most enchanting beaches are ready to welcome you.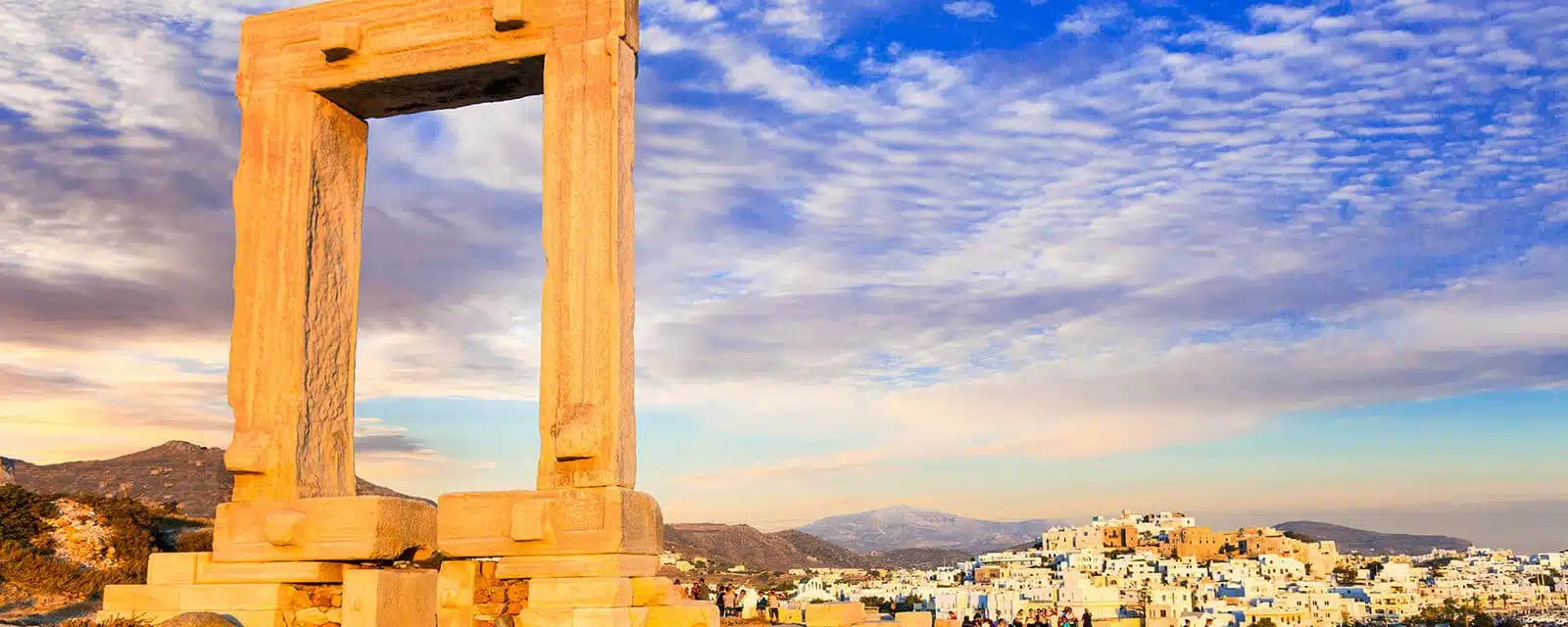 PORTARA
The characteristic feature of Naxos is the magnificent marble gate, Portara as it is called, which welcomes visitors when entering the harbor. The wonderful site is dedicated to the god Apollo and it is an integral part of the island's mythology.

APIRANTHOS
Of all the particularly mountainous villages of the island, Apiranthos is a real gem of Naxos. For 10 centuries now the island remained "pure" and it is characterized by its distinctive architecture, with picturesque alleys, traditional stone houses and impressive Venetian towers.

AGIOS PROKOPIS BEACH
The well-known organized beach of Agios Prokopis with its crystal clear waters and thick sand. It features sunbeds for relaxation, water sports, for those who love risk, and many shops along with great local appetizers. Access is easy by car or by regular buses from Chora.
MIKRI VIGLA BEACH
For kite and windsurf enthusiasts Mikri Vigla is a heaven on Earth. It is separated from a large rock on two sandy beaches, Parthenos and Little Vigla. Here the wind blows nonstop, attracting athletes and sports fans from all over the world.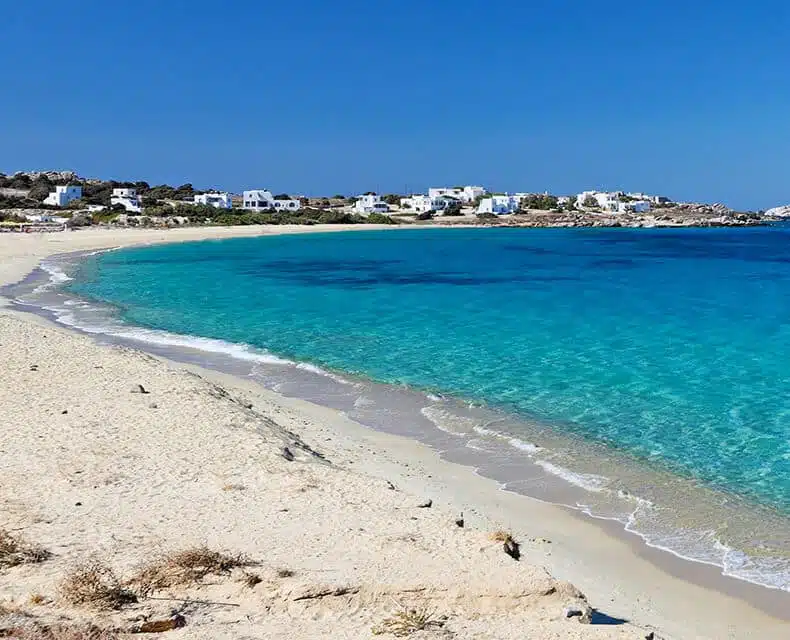 TEMPLE OF DEMETRA
Near the village of Sagri is the marble, archaic temple of the goddess Demeter dated back to the 6th century BC.
The monument is one of the most important archaeological sites of the island and is open to the public that comes to admire it.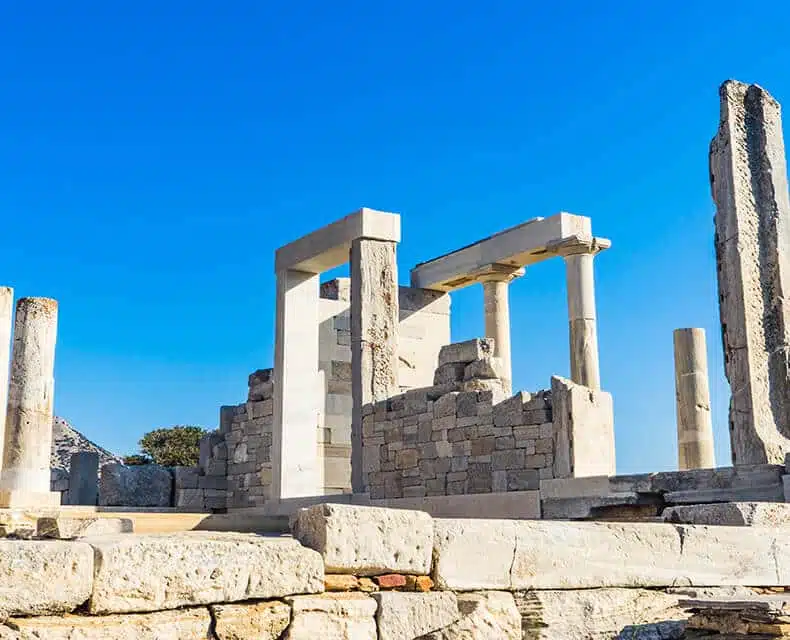 DESTINATIONS
How many of our 50 stunning destinations have you visited?