SIFNOS
Calm, lively and cosmic. Ideal for romantic holidays and relaxation. Ideal for fun and gastronomic delights. The picturesque Cycladic island of Sifnos is an island that has everything.
DISCOVER SIFNOS
Chrysopigi, Apollonia, Herronissos, Vathy and so many other attractions await you for the holidays of your life.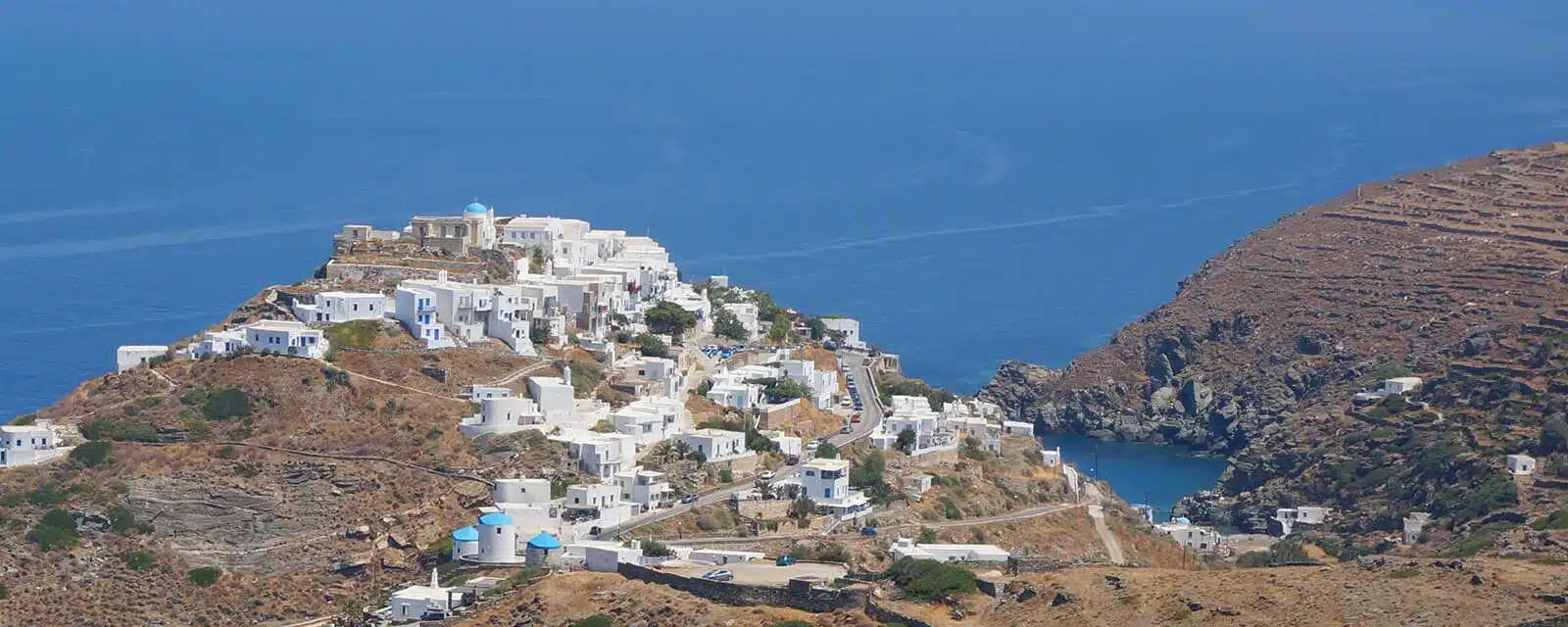 KASTRO
Chapels, narrow alleys and the top of the hill are the ruins of a stunning castle. The settlement of Kastro, the capital of the island in antiquity, preserves its traditional character and offers for endless walks.

CHRYSOPIGI
Similar to Sifnos, Chrysopigi is a dreamy, all-white chapel, on a large rock that pops the wave. The natural environment and the blue of the sea create a feeling of euphoria while you can enjoy a refreshing dip from the rocks.

APOLLONIA
The countryside of the island is vibrant and the options for fun and good food are endless. Enjoy a walk in the paved alleys and enjoy your drink in one of the relaxing and cool bars. At the central square of Apollonia you will find the Folkore Art Museum, which offers a special exhibition at the customs and traditions of the island, from ancient times.
HERONISSOS BEACH
The scenic fishing village of Heronissos offers a wonderful sandy beach protected from the wind with clean, calm waters and shade under the trees. Access is easy by bus and here you will enjoy excellent fresh fish at one of the seaside taverns.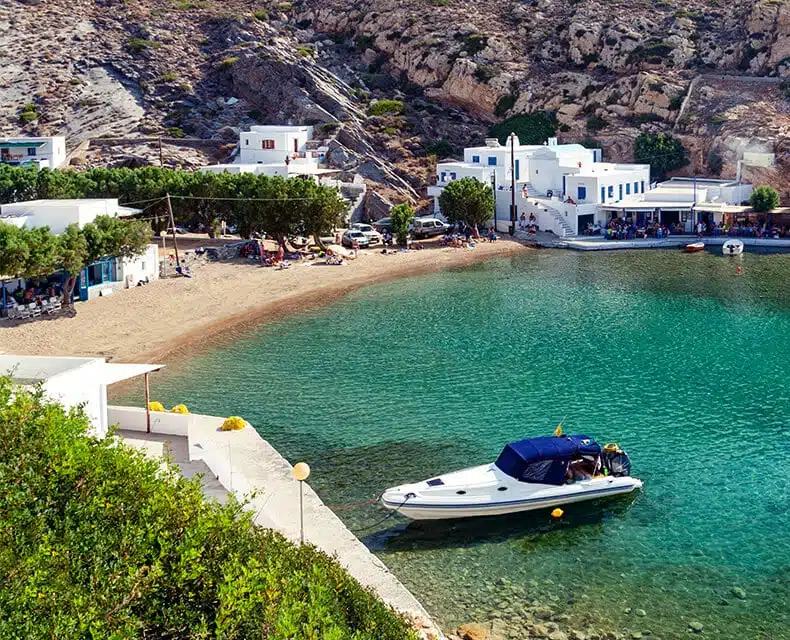 VATHI
A quiet, seaside settlement with a beautiful beach. In Vathi you will enjoy your swim in crystal clear waters with golden sand next to the impressive church of Taxiarches. If you get there, it is worth visiting one of the most important archaeological sites of the island, the Mycenaean Acropolis of Saint Andrew.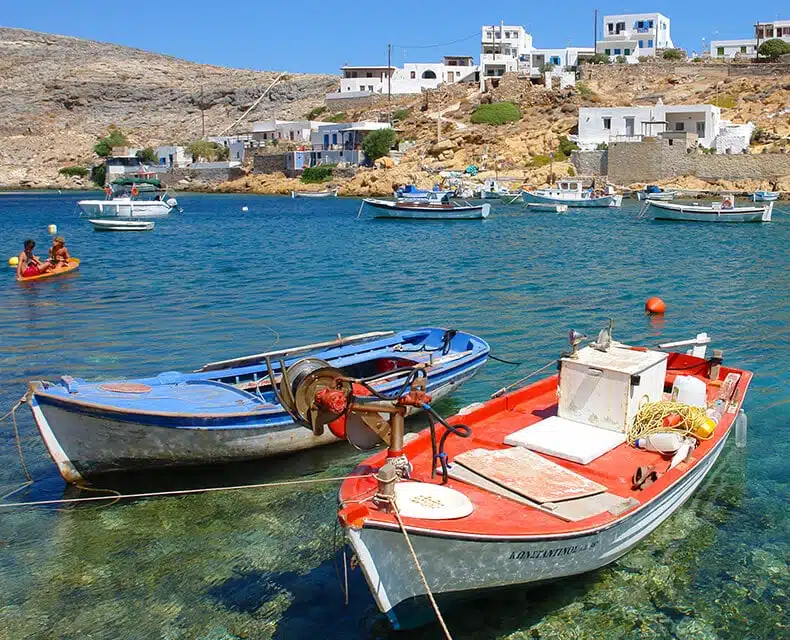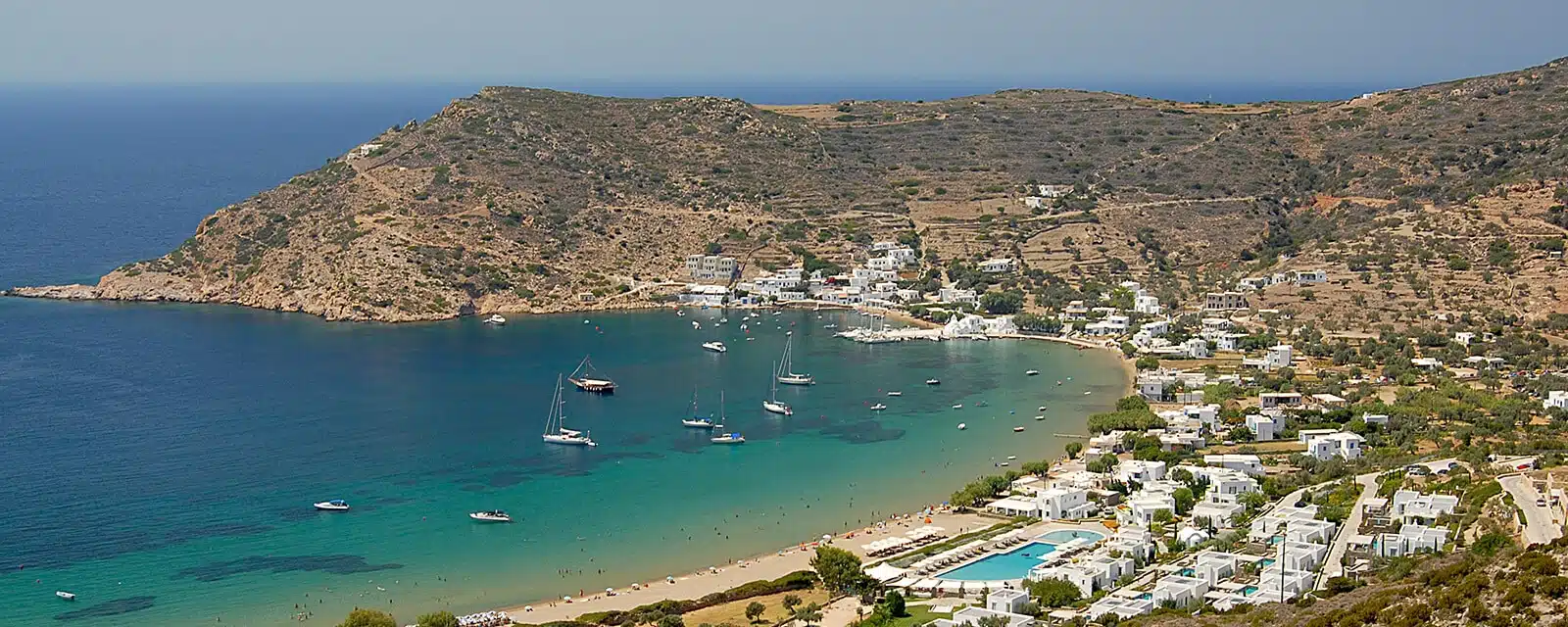 PLATIS YIALOS BEACH
The most organized and largest beach of the island, for those who prefer swimming comfortably. The wide sandy beach and the clear sea of the cosmopolitan Platis Yialos have easy access, sun loungers and umbrellas, water sports, beach bars, cafes and taverns.
DESTINATIONS
How many of our 50 stunning destinations have you visited?