SIKINOS
The luscious Sikinos is an undisturbed island, with quiet beaches, traditional character and Cycladic austerity. It is ideal for those who want a relaxed pace, secluded beaches and tranquility.
MONASTERY OF ZOODOCHOS PIGI
DISCOVER SIKINOS
Explore Sikinos even on foot since its small size is ideal for investigative strolls.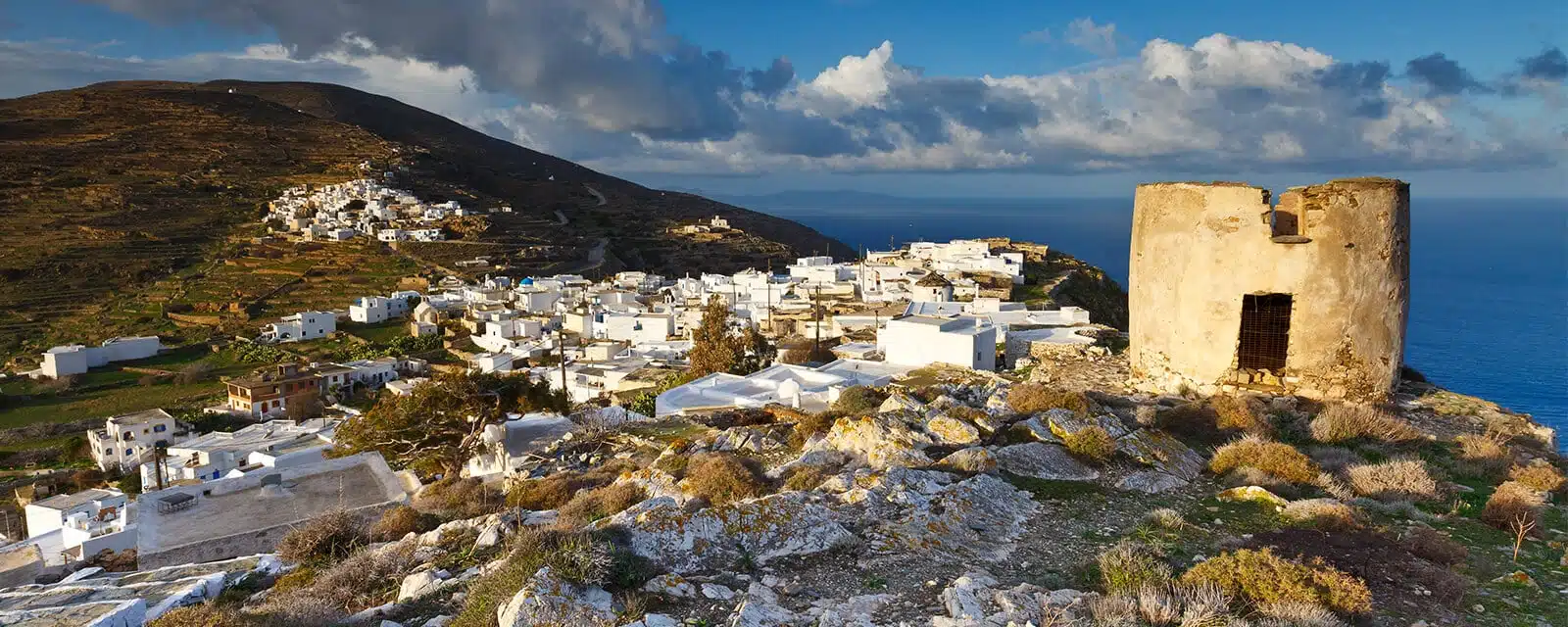 CASTLE
Built on the edge of the cliff, the fortified settlement of the 15th century invites visitors to walk through the alleys with its hundred-year-old white houses and courtyards decorated with jasmine, bougainvillea and vines. In the square of Kastro there is the Church of Pantanassa, built in 1787, where you will admire the impressive gilded, wooden temple.

MONASTERY OF ZOODOCHOS PIGI
At the highest point of the castle is the Monastery of Zoodochos Pigi or Chrysopigi. It dates back to 1690 and was a fortress for the inhabitants of the island to protect them from raiders. The afternoon is the best time to climb and enjoy the amazing sea view.

MANALI WINERY
At 2,5 km from Chora, Manali Winery is located in a steep location on the island. It can be visited in the afternoons of the summer, with a guided tour of the premises and you can enjoy wine tasting and snacks on the beautiful veranda with magnificent views.
AGIOS GEORGIOS BEACH
The new road that has been constructed makes it easy to reach the beach of Agios Georgios. With thick sand and pebbles, serene waters and natural shade are idyllic. Here, do not miss the tavern Almyra for delicious fish.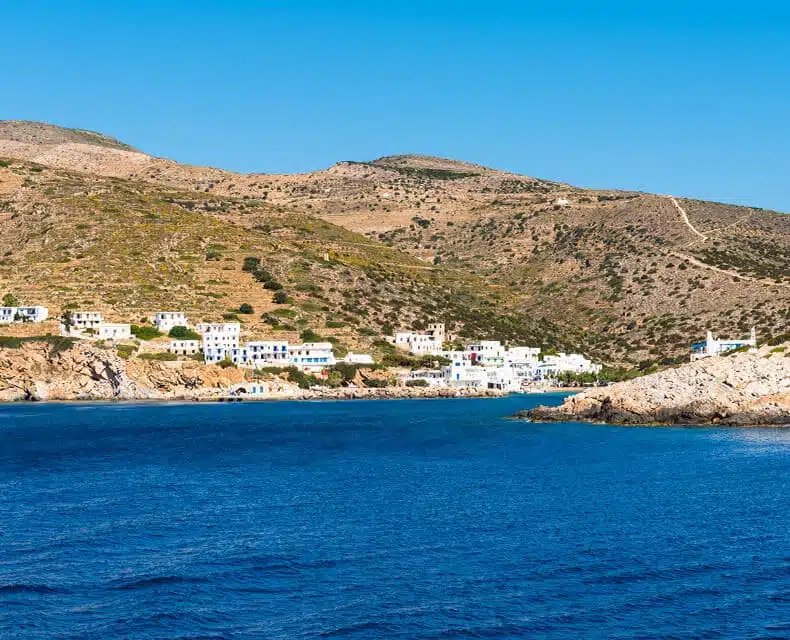 SANTORINI BEACH
The beach takes its name from the Santorini sailing boats that were docking here to load products from Sikinos. Two small coves with sand and pebbles and turquoise waters, clear waters, Santorini is accessible by a path or by boat from the harbor of Alopronia.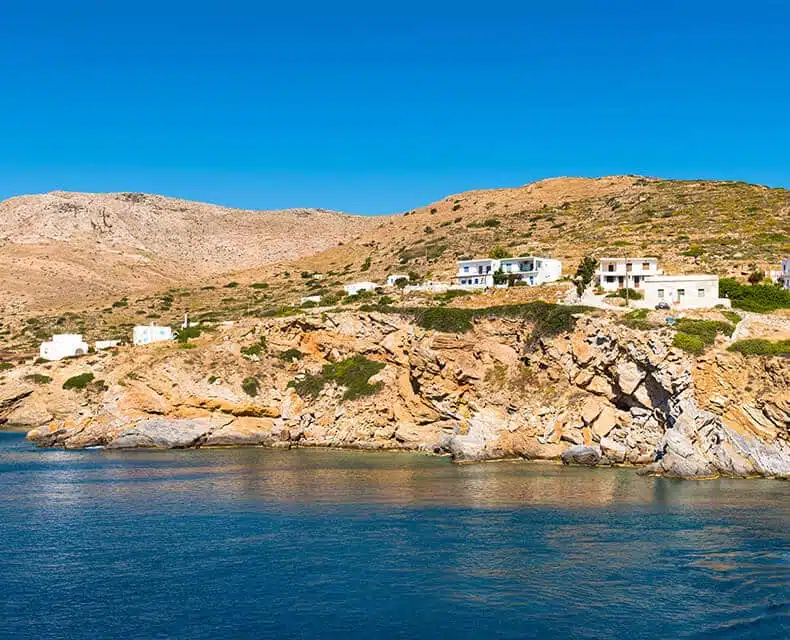 DESTINATIONS
How many of our 50 stunning destinations have you visited?