SITIA
It is a beautiful seaside town in the prefecture of Lasithi in Crete. In this place you can enjoy the sea, culture, the palm forest and delicious snacks in nice shops. Sitia offers many options for wonderful holidays. Wander through the Kazarma Fortress and the Archaeological Museum of Sitia and travel back in time with a stroll through the ancient city of Itanos.
DISCOVER SITIA
From the paradise on earth Finikodas Vai, the imposing Kazarma fortress to the beaches, Sitia is a Cretan city full of unique attractions.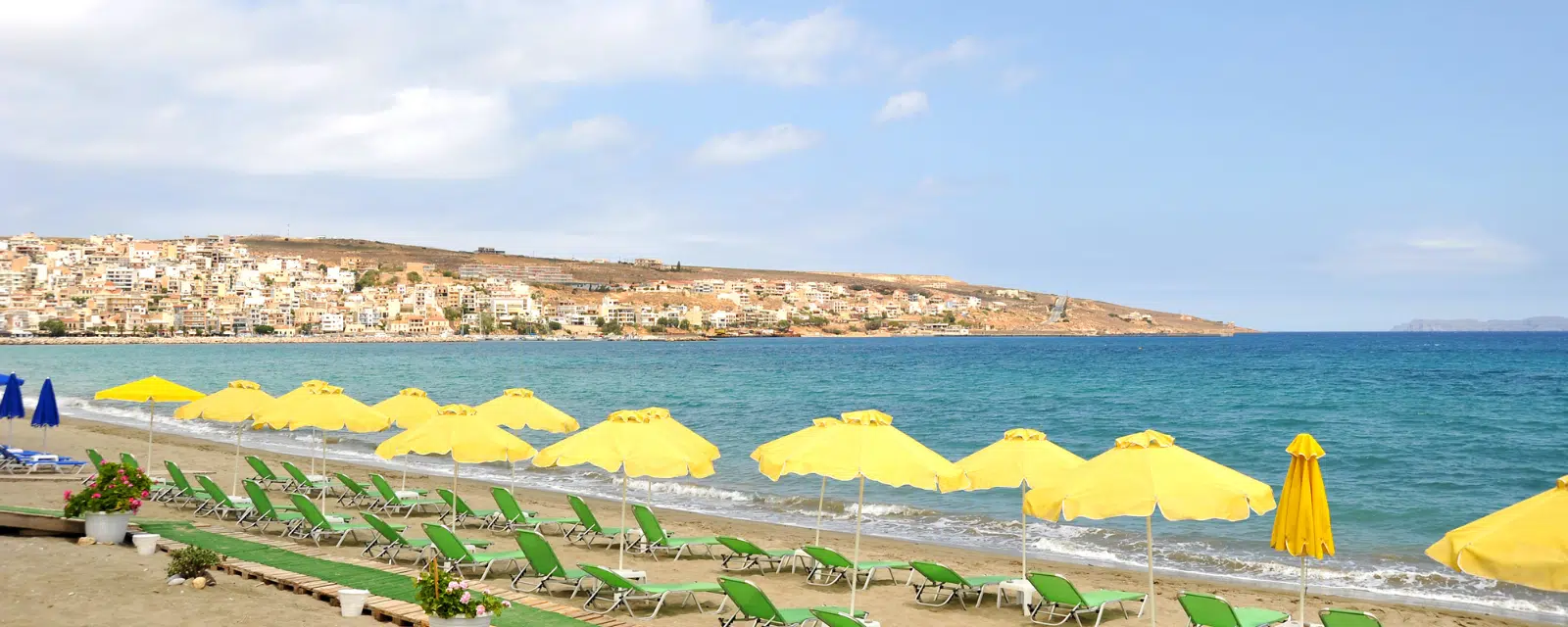 SITIA BEACH
It is a very well-organized beach that combines tranquility and fun. The beach of Sitia is full of sand and fine pebbles, and clear blue waters. There you will find umbrellas, beach bars, but also water sports! Those who want to stay in the city choose this beach to enjoy their summer swims.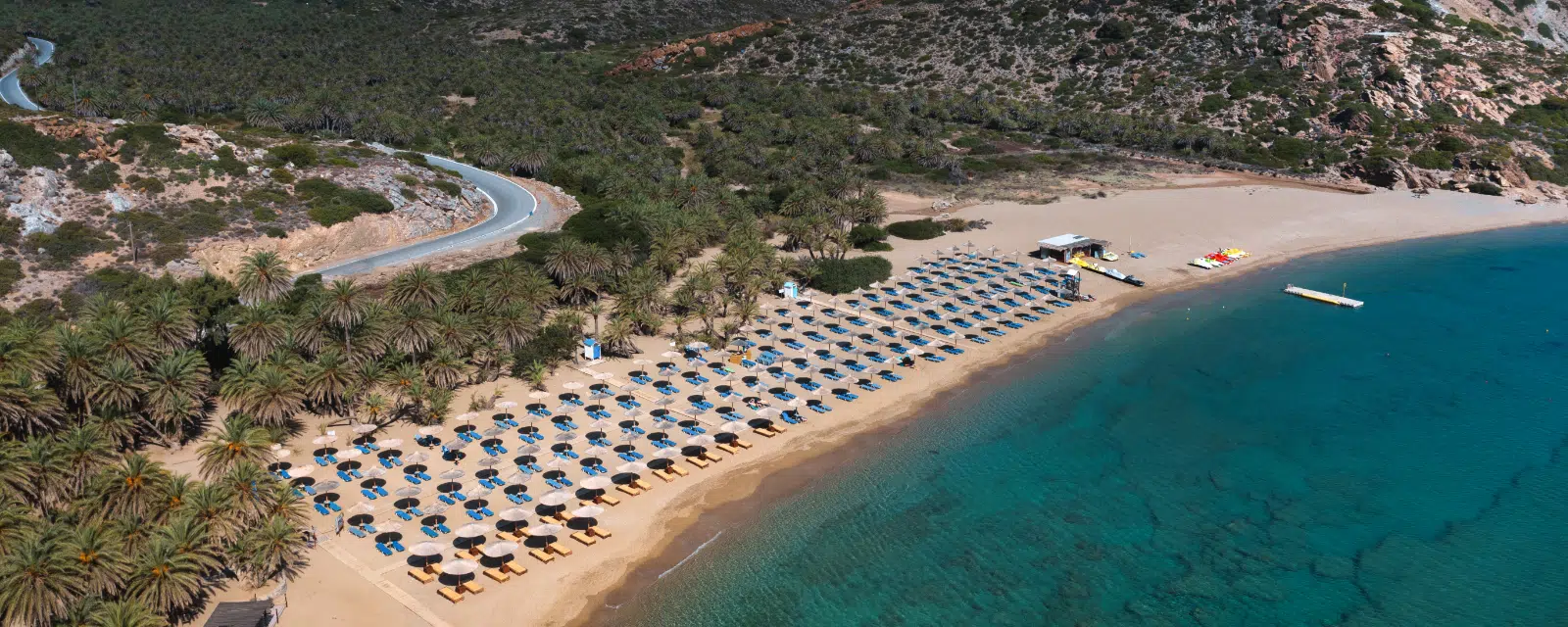 VAI PALM FOREST
It is the most famous beach of eastern Crete and one of the most beautiful locations in the entire Mediterranean! Vai is located 24km east of Sitia and attracts thousands of visitors every year not only for the magnificent beach, but also for the beautiful palm forest which is the only one in Europe. It is considered one of the most beautiful areas in Crete and the beach with its deep blue waters bears the Blue Flag of the European Union.

ANCIENT ITANOS
Itanos is one of the most important coastal cities of Eastern Crete from the Minoan era until the early Christian years. Today, the area is known as Erimoupoli or Ermoupoli. The visitors can walk around the area and see the ruins of the Ancient city, traveling through historical years.
RICHTIS GORGE
Richtis Gorge is a state protected park near Exo Mouliana in Sitia. It is a route full of tamarisk trees, aromatic plants, old water mills and table seats. It also has a waterfall that pours its waters into a lake, creating a fairytale setting. The gorge even in summer has water, which makes the route worthwhile in all seasons! Visitors speak of one of the best experiences they have ever had.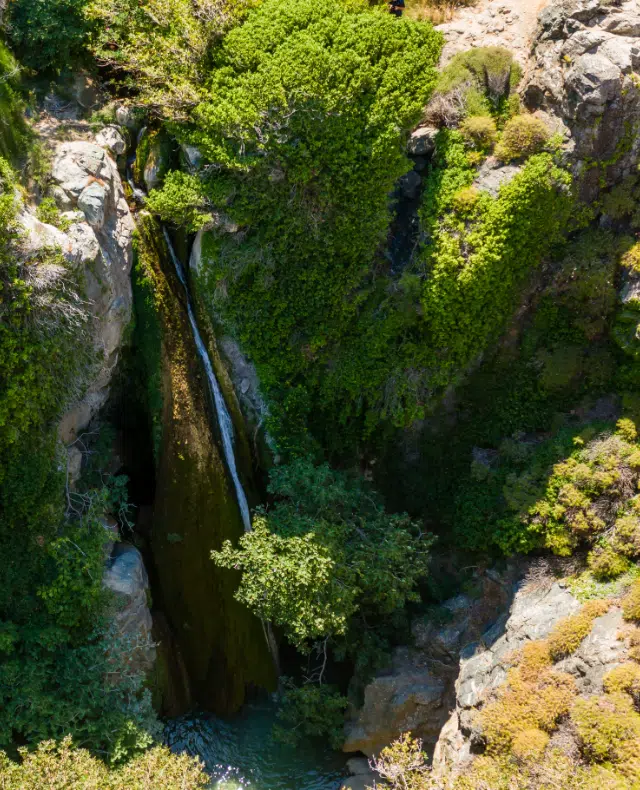 KAZARMA FORTRESS
This fortress towers majestically high above the city and it was built in the 13th century by the Venetians. Every visitor of this city must enjoy the panoramic view and the route through the picturesque alleys. Every summer, the Kazarma Fortress is also used as a venue for the "Kornaria" festival, which is dedicated to the great poet of Sitia, Vitsentzos Kornaros.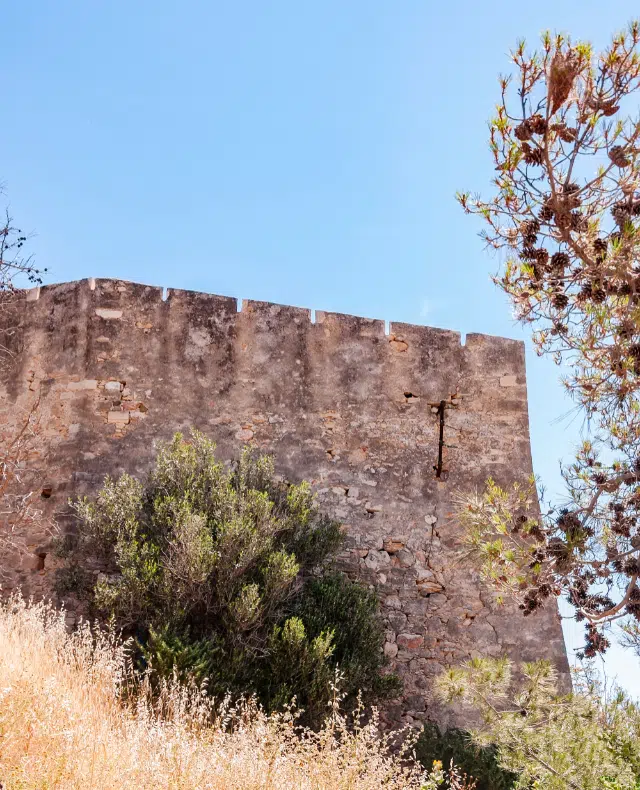 DESTINATIONS
How many of our 50 stunning destinations have you visited?