SYROS
A cosmopolitan holiday on the lordly island, the capital of the Cyclades. Endless walks in the center between the imposing neoclassical and marble squares, beautiful beaches and taste of the famous loukoumia and the halvadopites, await you in the wonderful Syros.
DISCOVER SYROS
Make sure you have enough time to enjoy Agathopes, Galissas and the Αzolimnos, among others. Syros is ready to amaze you.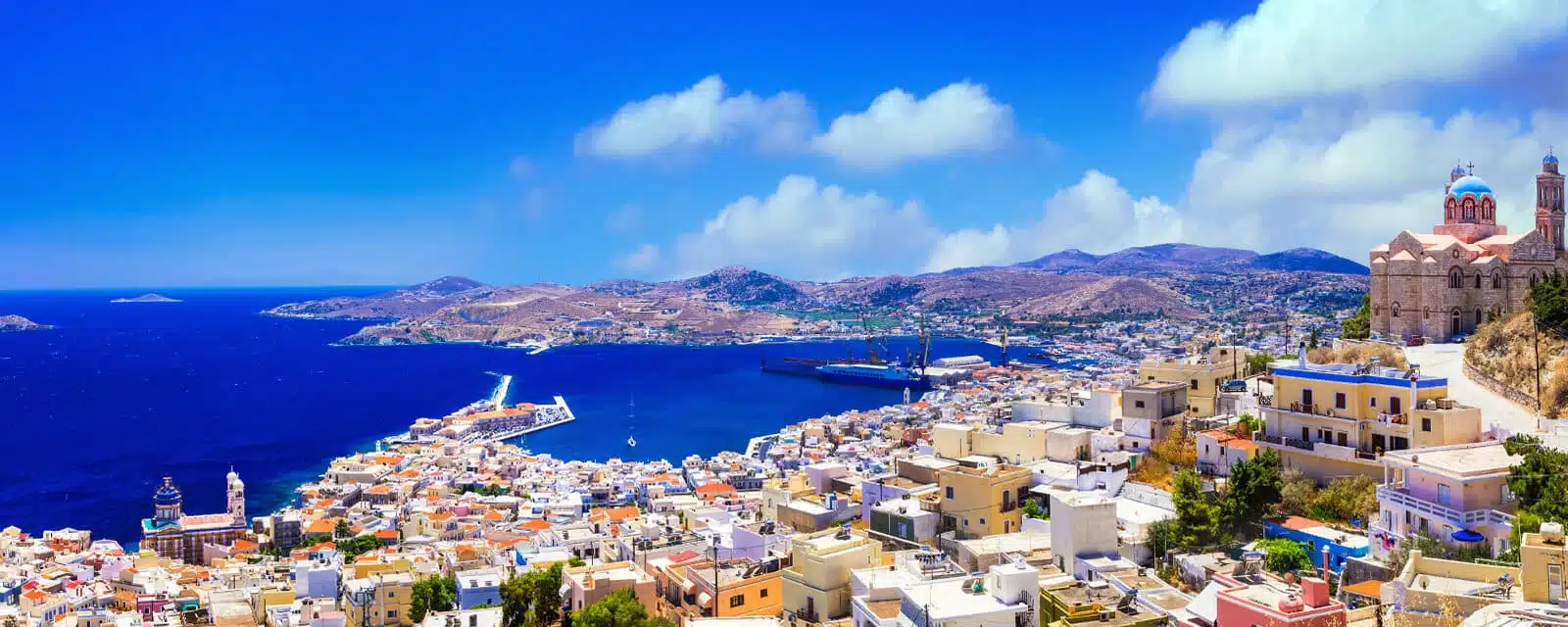 ERMOUPOLIS
Marble-lined streets and magnificent buildings, such as the 19th-century Neoclassical Town Hall, the Apollo Theater, which is a miniature of Milan's Scala and the imposing church of Agios Nikolaos, in the settlement of Vaporia. A stroll to the enchanting Ermoupolis is enough to convince you that it is indeed one of the most beautiful Cycladic Choras.

ANO SYROS
Built in 300 m, the protected, medieval settlement of Ano Syros is famous, beyond its architecture, for the fantastic view of the island. Marcos Vamvakaris grew up in its narrow streets and in the homonymous square you can enjoy wine and snacks or traditional sweets.

GALISSAS BEACH
A fully organized beach with golden sand and crystal clear sea is especially for those who engage in water sports. The beach of Galissas has easy access and plenty of options for delicious food.
AZOLIMNOS BEACH
The shady, sandy beach of Azolimnos is only 5km away from Ermoupolis and can be reached by bus. It has free umbrellas and sun loungers, while its three piers are ideal for diving in the blue waters. For guests who want to combine the sea with food, there are taverns and cafes for a meal overlooking the beach.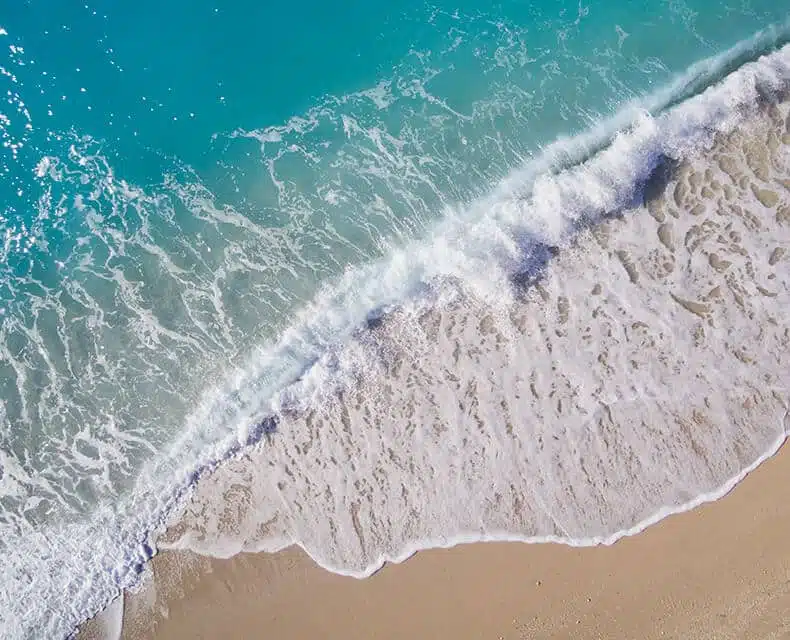 DELFINI
Σε ιδανική, απάνεμη τοποθεσία, 11χλμ από τη Χώρα της Σύρου, η παραλία Δελφίνι έχει ήρεμα νερά με βότσαλα αλλά και αμμώδες πέρασμα για εύκολη πρόσβαση. Είναι οργανωμένη με ομπρέλες και ξαπλώστρες και ταβερνάκια για φαγητό με θέα το υπέροχο, γαλήνιο τοπίο.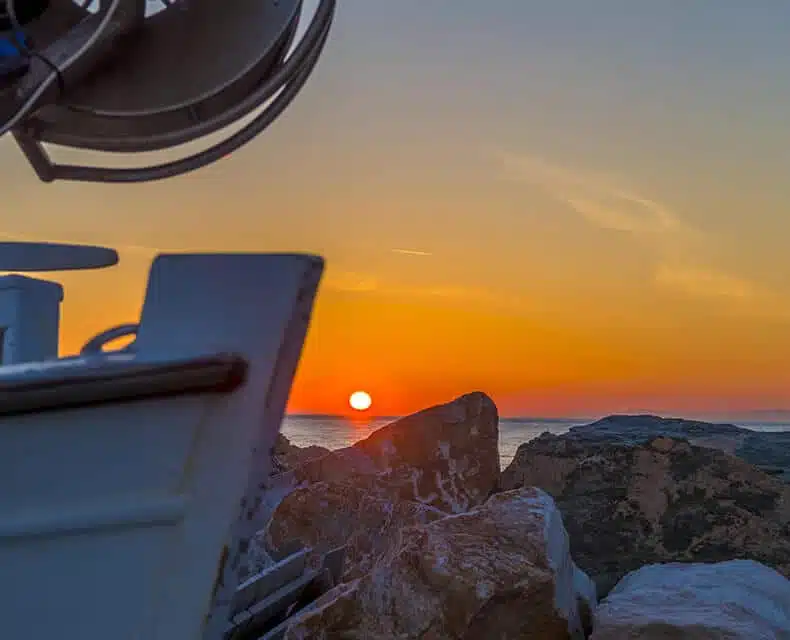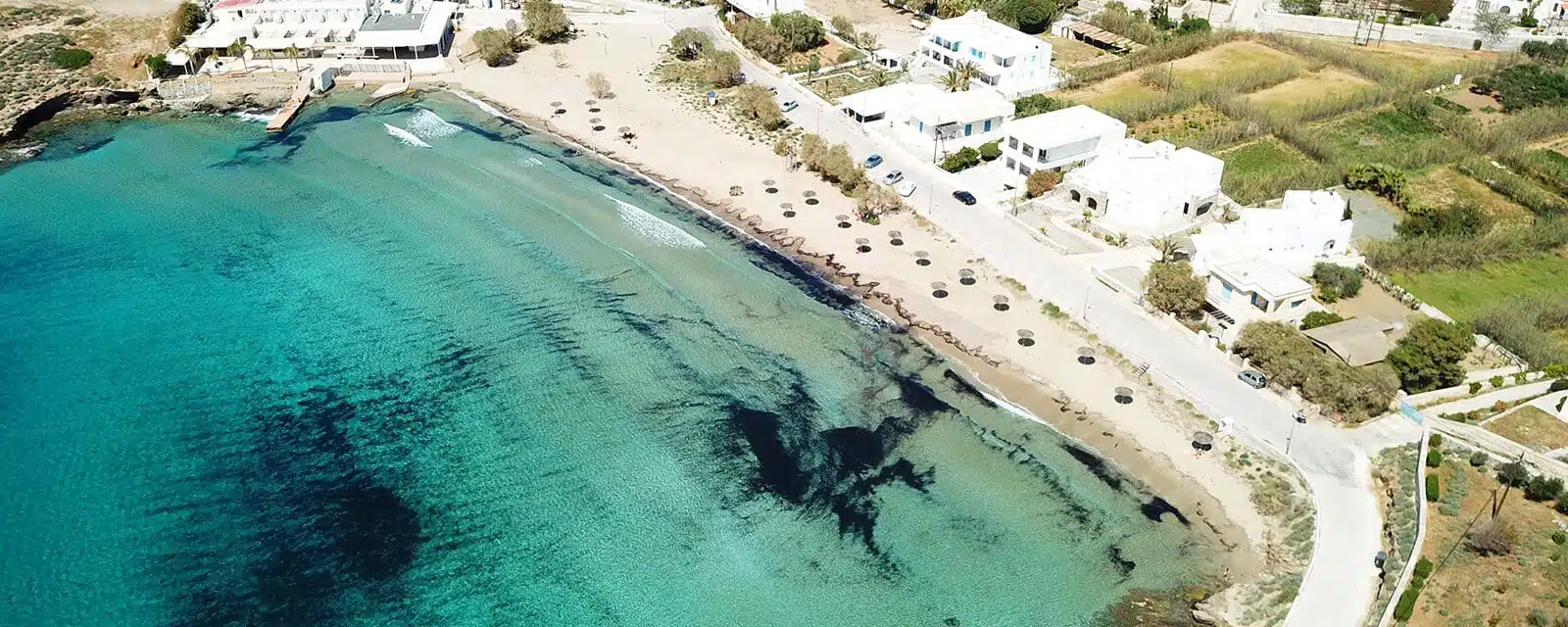 AGATHOPES BEACH
One of the most popular beaches of Syros, Agathopes, is sandy, with shallow, crystal clear waters and lilies that grow along it. It is very close to the settlement Posidonia, formerly known as Delagratzia, where it is worth taking a stroll to admire the towers and country villas, with the impressive palm gardens.
DESTINATIONS
How many of our 50 stunning destinations have you visited?