THIRASIA
Thirasia was part of the single island of Strongyle until the Minoan eruption of the volcano in 1613 BC transformed it into a separate island. With traditional settlements, dry stone walls, wild volcanic scenery and turquoise waters, it is ideal for alternative tourism.
DISCOVER THIRASIA
Every step holds another surprise in Therasia like the settlement of Manolas, the port of Korfos and the beaches with their characteristic turquoise waters.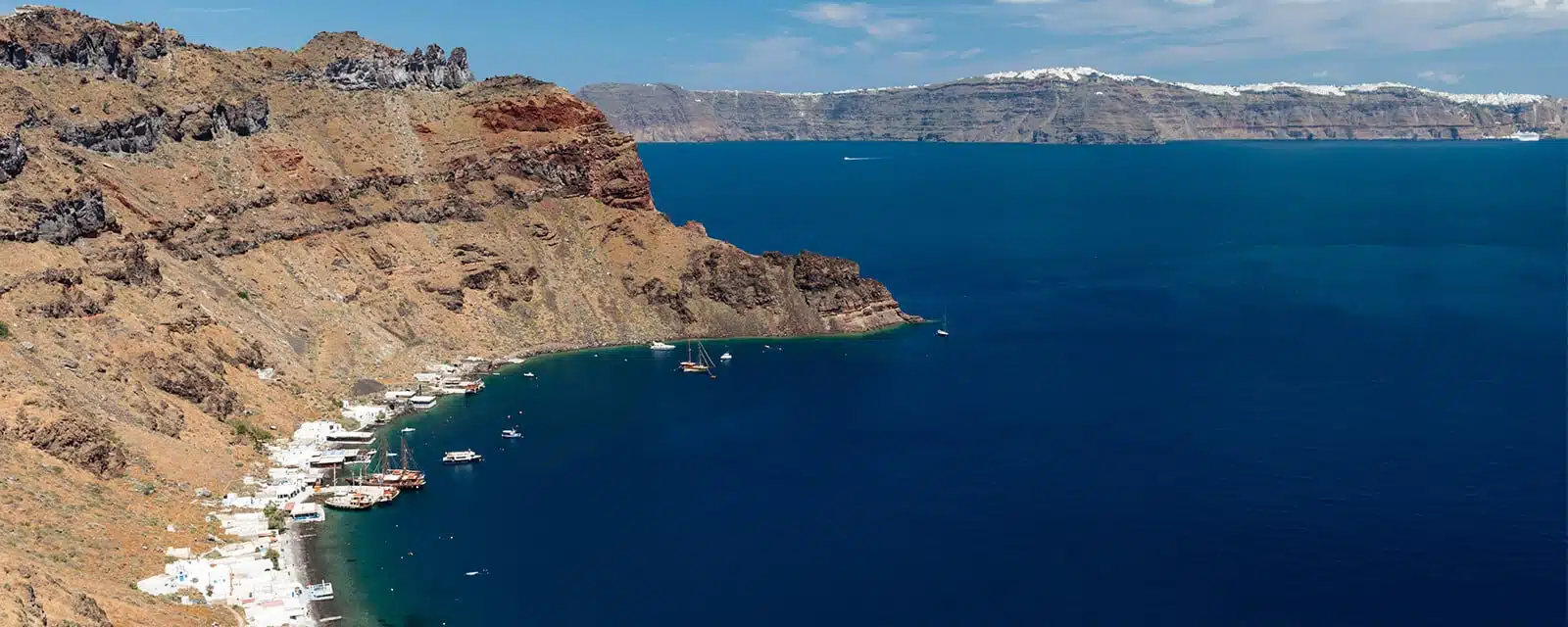 SETTLEMENT OF MANOLAS
The capital of the island, built on the highest point of the caldera, offers a magnificent view of the Aegean Sea and the neighboring Thera. Walking through the narrow streets of the settlement the visitor meets the traditional wood-fired oven and the church of Agios Konstantinos, built in 1874.

AGIA IRINI
The most picturesque settlement of the island that also has the most beautiful and most accessible beach. In Agia Irini, you can eat in one of the seaside fish taverns and if you are a fan of hiking you can follow the paths from the settlement to explore the island.

SETTLEMENT OF AGRILIA
Situated southwest of the island and characterized by rock-cut houses and wineries, Agrilia is one of the oldest agrarian settlements. At its entrance, the church of Panagia of Isodia with impressive architecture, built in 1887, welcomes guests.
PORT OF KORFOS
The old port of the island, Korfos, is at a short distance from Manolas by descending 270 paved steps on foot or a donkey. The lee-side port has crystal clear waters with large pebbles and pumice and many beach taverns for fresh fish and local delicacies.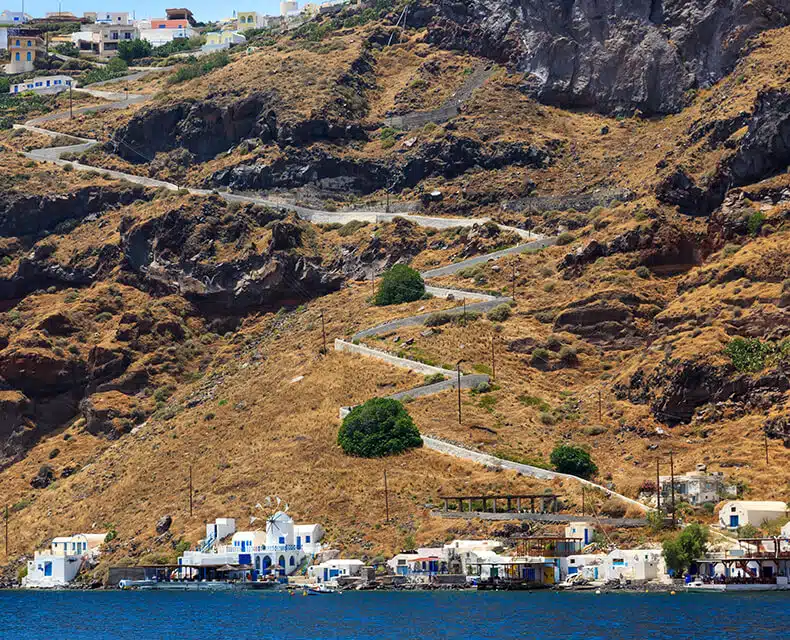 SETTLEMENT OF POTAMOS
Built in a ravine, after which it is named, it is the first inhabited settlement that you encounter when you come to the island. Two beautiful churches, Agios Dimitrios and Panagia Giatrissa, adorn the center of the settlement, while a stroll through the blossomy courtyards with bougainvilleas and geraniums is delightful.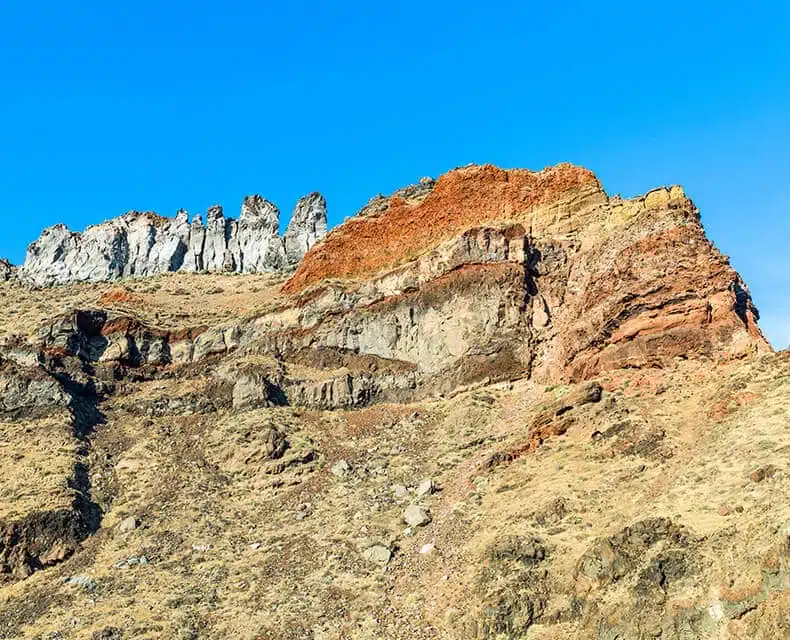 DESTINATIONS
How many of our 50 stunning destinations have you visited?