TINOS
High altitude, steep cliffs, deep seas and wild, enchanting scenery. Tinos can have a religious reputation, since thousands of believers gather for pilgrimage to the miraculous Virgin Mary of the island, but its hidden beauties will keep you there.
Discover Tinos
From the iconic church of Panagia Evangelistria, to the out-of-this-planet village of Volax and the beaches of Peristeriones, Kolimbithra and Livada, Tinos is full with wondrous sights.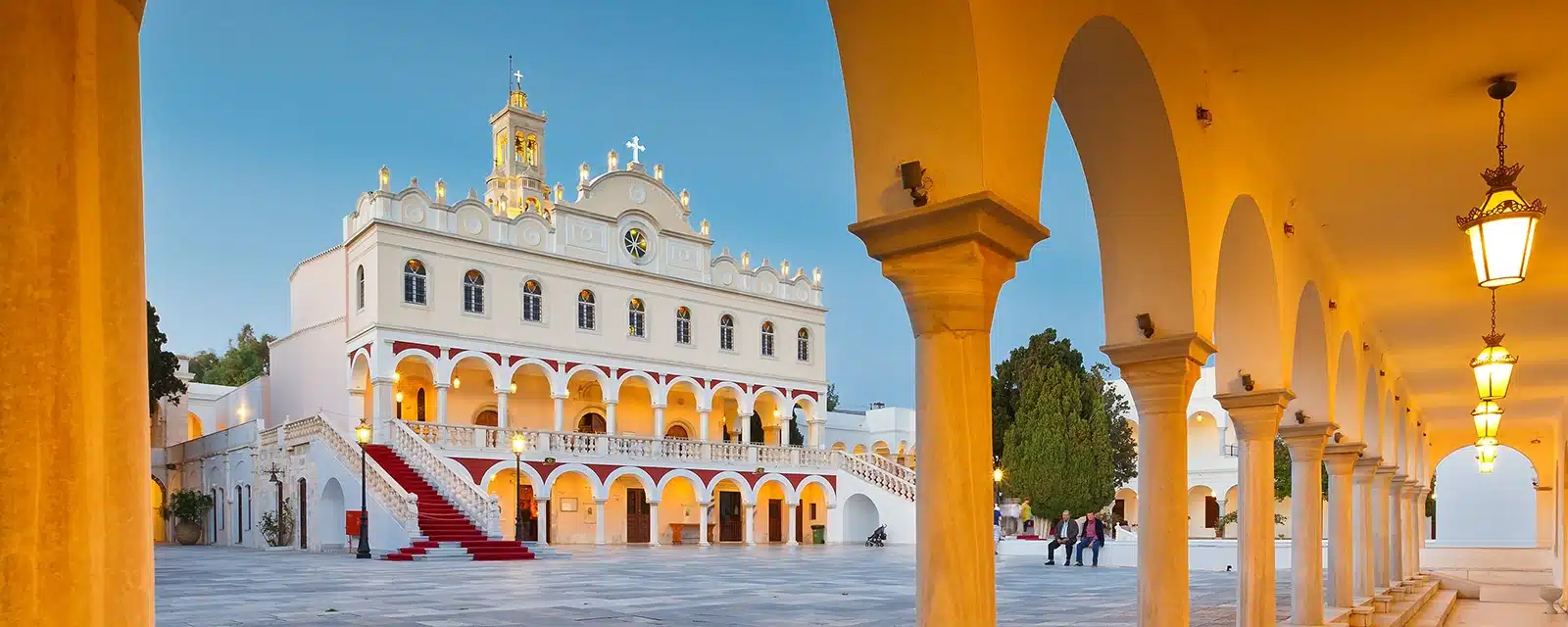 THE VIRGIN MARY OF TINOS
The imposing church of the Virgin Mary of Tinos was built in 1823 at the point where, according to history, the icon of the Annunciation of the Virgin Mary was found by the vision of Agia Pelagia. Following the old paved road from Chora, believers and visitors have the opportunity to pray and admire this unique building.

KOLIMBITHRA BEACH
If you are a surf fan, then you must have heard about Kolimbithra. The beach is divided into two parts, one smaller with sunbeds and a beachbar and a larger one, exposed to the winds, ideal for the sport. In Kolimbithra you will come easily by car.

PYRGOS - TINOS
The largest village of Tinos, after Chora, stands out for its unique Cycladic architecture and picturesque streets where you will admire houses decorated with impressive reliefs and marble windows. Pyrgos also has a great cultural interest, since the School of Fine Arts, the house of Giannoulis Halepas and the Museum of Tinian Artists with works of the most important artists of the island are all found there.
LIVADA BEACH
Wild and secluded beach, with rocks sculpted by the wind, fine gravel and clear waters. Access to Livada is a bit inconvenient because it requires driving through a dirt road, but the serene bay will reward guests for their trouble.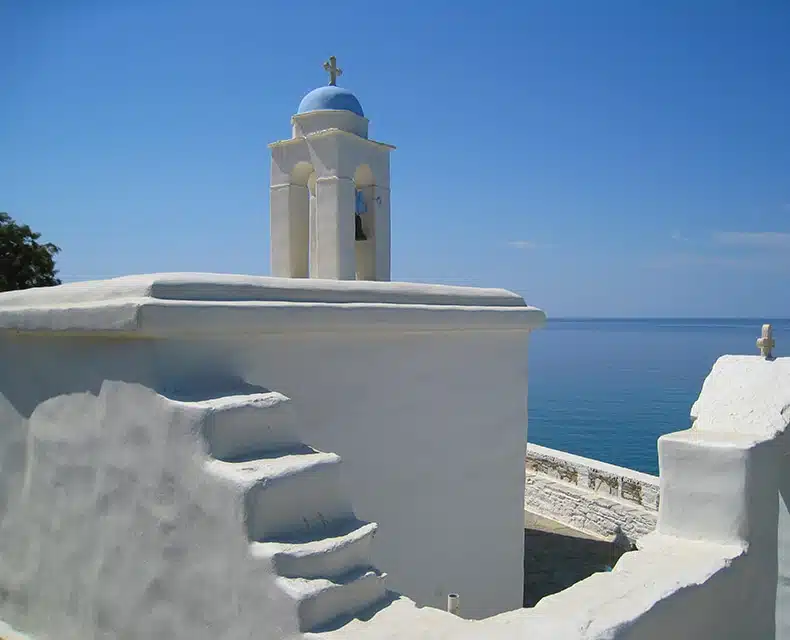 VOLAX
A paradoxical, lunar landscape with huge, round rocks characterizes the village of Volax. The wild beauty of the plateau and the granite boulders are unforgettable to anyone who sees them. On the doors of the houses of the traditional settlement you can find poems engraved on the wood that add to the magic of this place.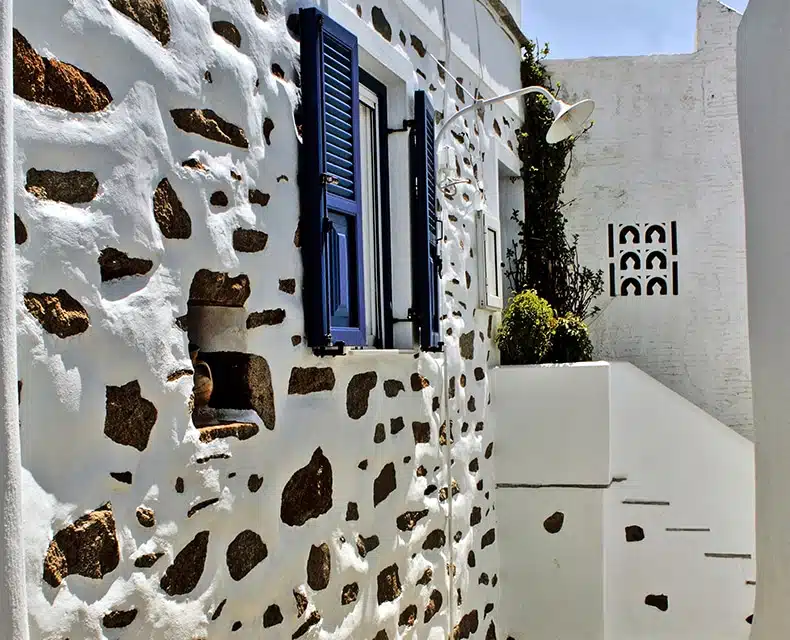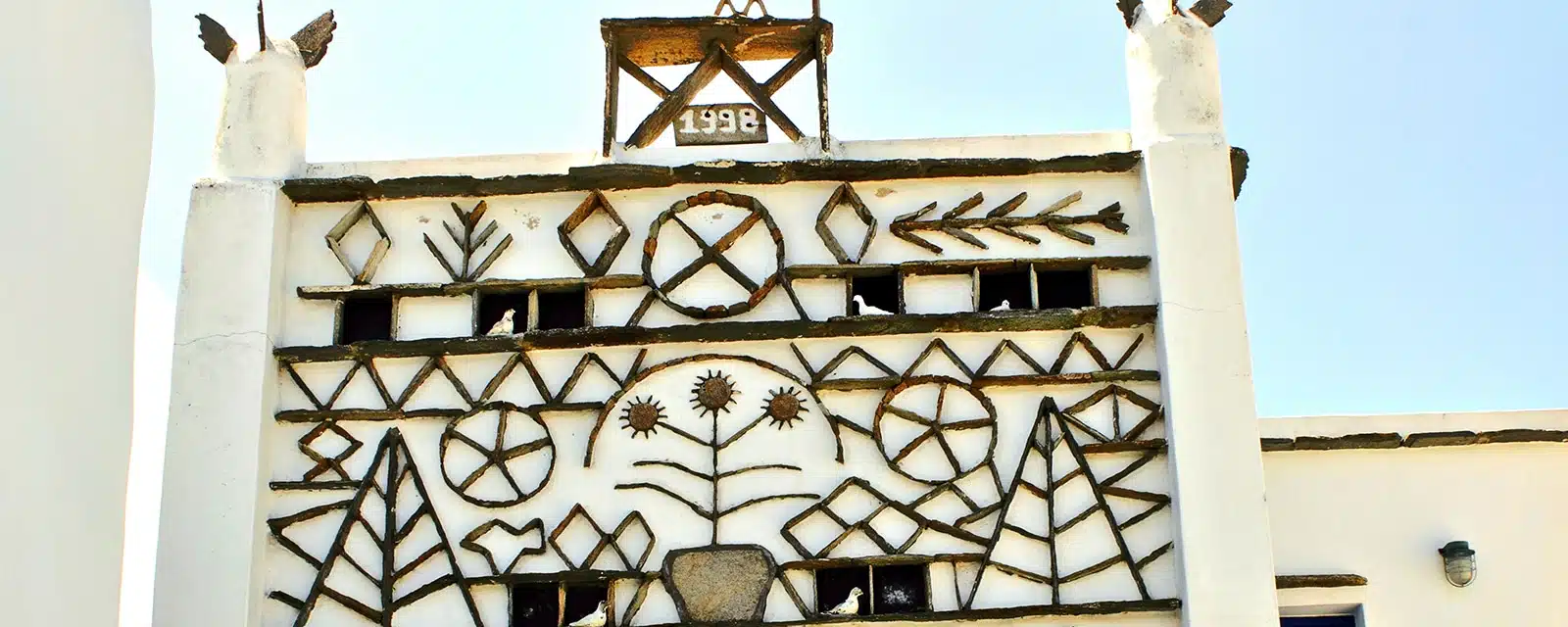 PERISTERIONES
Built from the 18th and 19th centuries, the Peristeriones of Tinos amounted to six hundred in number. Most of them are located in the valley of the village of Tarabados and their unique architecture with the elaborate embroidery of stone and lime, make them impressive works of art in Tinos.
DESTINATIONS
How many of our 50 stunning destinations have you visited?