MILOS
The volcanic island of the Cyclades, where the famous Aphrodite of Milos was discovered, seems exotic thanks to the green waters, the colorful or whitewashed rocks and the stories of pirates. Milos is a popular destination for couples and is renowned for its idyllic beaches and its natural harbor, Adamas, one of the largest in the Mediterranean.
DISCOVER MILOS
You may have heard of Sarakiniko, but the exotic Milos has many more hidden treasures. Kleftiko, Klima and Catacombs are waiting for you.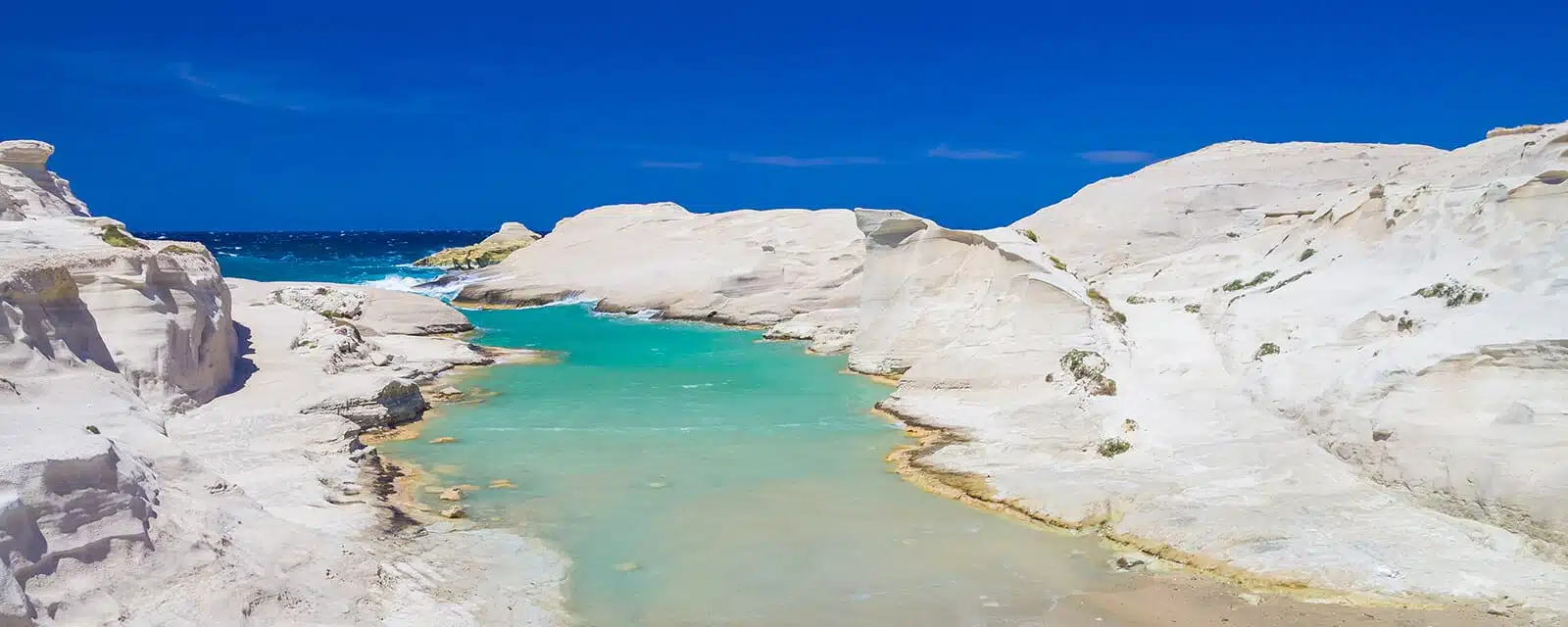 SARAKINIKO
It is impossible to go to Milos and not to visit Sarakiniko. The most famous beach of Milos is characterized by the absence of vegetation and the enormous volcanic white rocks that create an unreal landscape. With crystal clear blue waters, it includes a small sandy beach and has an easy access for those who prefer it.

KLEFTIKO
Boats starting from Adamas arrive at this old pirates base, as it is accessible only from the sea. Kleftiko is a cluster of huge volcanic rocks, which have been eroded by the water in stunning shapes and is ideal for scuba diving and exploring in the turquoise waters.

KLIMA
This traditional fishing village with multicolored rock-cut houses is one of the characteristic points of the island. Klima is ideal for relaxing strolls and photos on the bay, the so-called wires, where boats and fishing boats are moored.
HOT SPRINGS
Thanks to volcanic activity, Milos has several hot springs known for their therapeutic properties. Out of all the springs, the baths of Lakkos, located in a cave on the left-hand side of the port of Adamas, are recognized as curative. The baths are open to the public between 15 July and 15 October.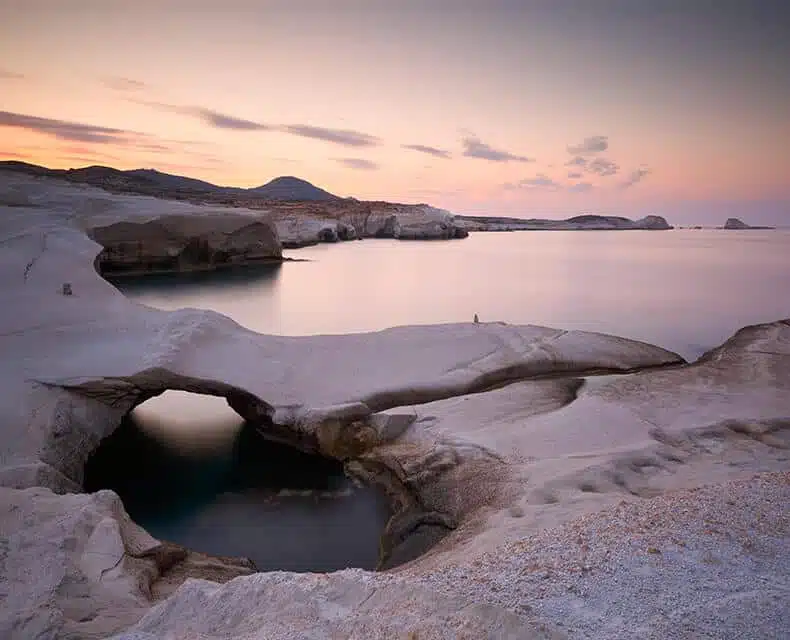 CATACOMBS
Near the village of Trypiti, there are the Catacombs of Milos, an important archaeological site with graves and cult places dating from the 1st to the 5th century AD. Evocatively illuminated and extremely impressive, they are the only catacombs of this magnitude in Greece.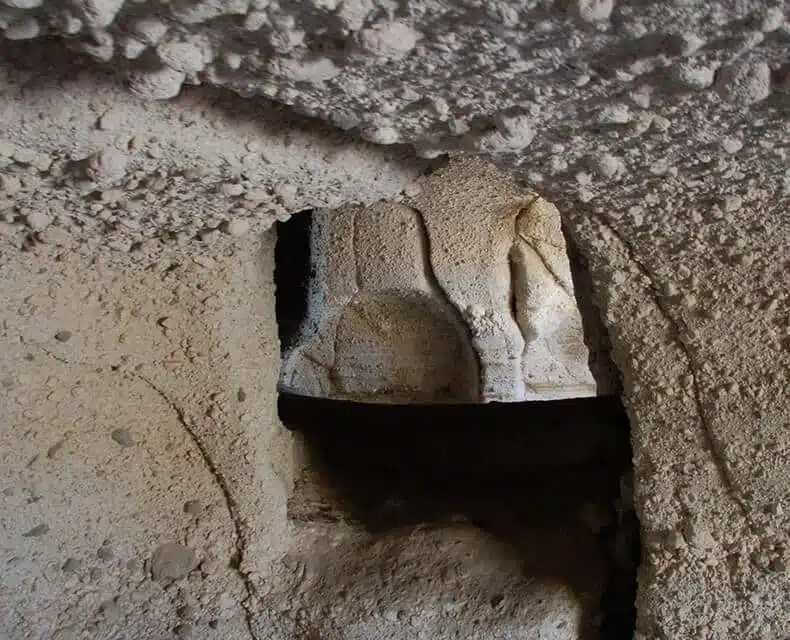 DESTINATIONS
How many of our 50 stunning destinations have you visited?