ISLANDS YOU SHOULD DEFINITELY VISIT
Three places you should definitely visit. Historic Heraklion, volcanic Santorini and cosmopolitan Mykonos await you to discover or to re-discover them. Each one has his own beauty and whenever you visit them, you will always have something new to see and admire. So take a chance and come aboard for the top summer destinations in Greece.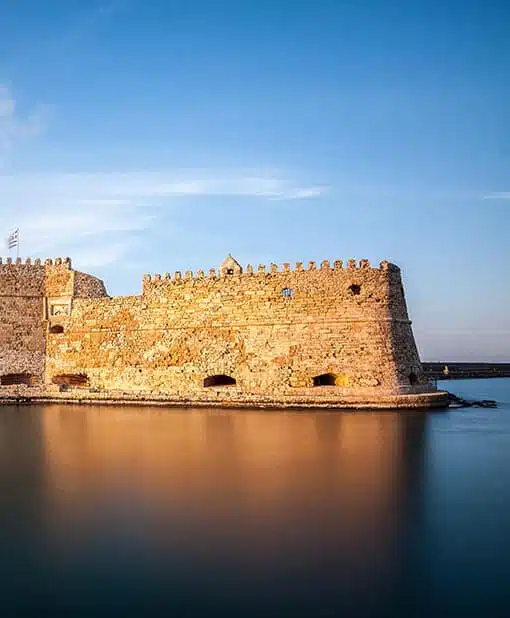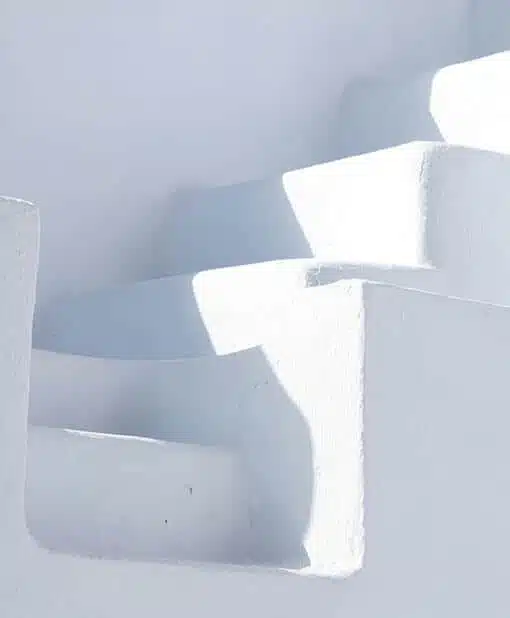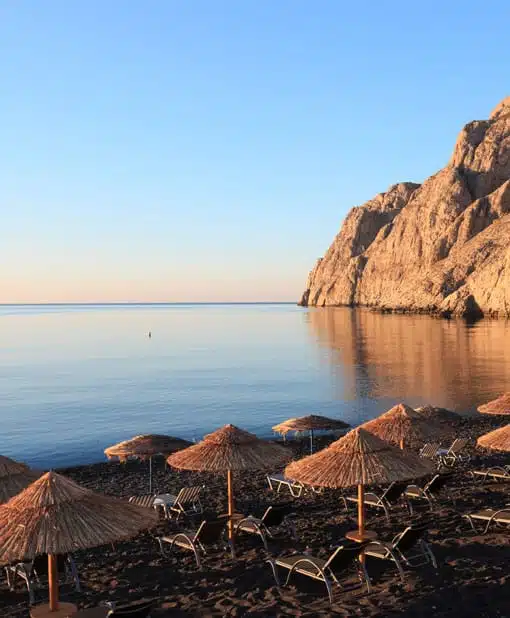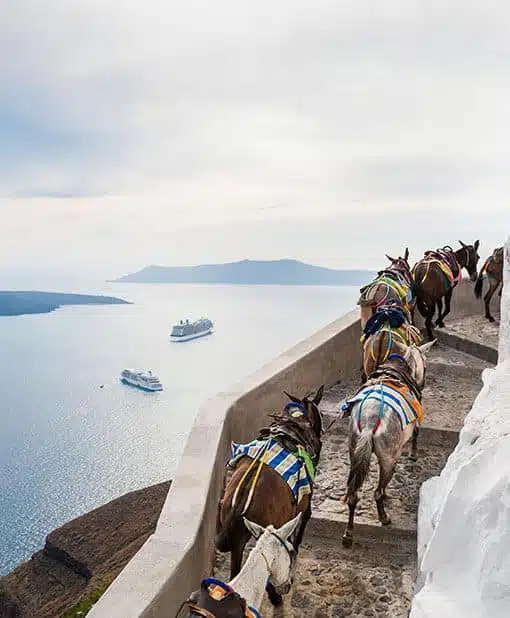 Heraklion
First stop, the majestic capital of Crete. The beautiful Heraklion hides incredible cultural treasures from the Minoan era to the times of the Venetian occupation. Start with a stroll in the picturesque harbor and the Venetian fortress Koules. Visit the historic Knossos, the center of ancient Minoan civilization, the palaces and the famous labyrinth. Do not miss the delicious Cretan cuisine at one of the many award-winning restaurants in the city. Finally, discover the historic Rethymno. The other great harbor and great city of Crete awaits you to admire the special architecture, the Venetian Fortezza and the impressive Mosque of Neratze.
Santorini
One of the favorite Cycladic destinations around the world, Thira, will leave you speechless with its natural beauty. Swim in one of the wonderful beaches, such as Perivolos and Kamari, with its characteristic black, volcanic pebbles and the wonderful deep blue waters. Explore the volcano that created the island with its lunar landscape. Discover the wonderful architecture of the houses in the settlements of Pyrgos and Finikia. Come to the beautiful Fira, the capital of the island, and have a drink in one of the many bars. And of course, your trip to Santorini does not end if you don't admire the famous sunset, from the top of the Caldera and the picturesque Oia.
Mykonos
Luxury, gourmet food and stunning beaches. The cosmopolitan Mykonos has everything. Shop like never before in the world-famous Matogiannia for endless shopping in the famous boutiques. Take a stroll in picturesque little Venice to take photos of the Windmills and the unique sunset. Come to one of the beautiful beaches, Kalo Livadi, Elia or Agios Sostis, and live the ultimate party at the most famous beach bars of the Cyclades. Don't leave without sipping gourmet dishes from the most famous chefs in the award-winning restaurant, in beautiful Gialos, overlooking the sea.
Heraklion
Don't miss the excellent Archaeological Museum, with unique exhibits that will fascinate you.
Santorini
Take the boat from the old harbor that will take you to the volcanoes of Old and Nea Kameni, where you can explore the unique place around the craters and swim in the hot springs.
Mykonos
Take an one-day visit to the amazing island of Delos to admire the remnants of ancient civilizations.
OTHER TRIPS YOU MIGHT LIKE

Party like never before
Cocktails, dancing and all-night parties: The famous island nightlife will simply fascinate you.
READ MORE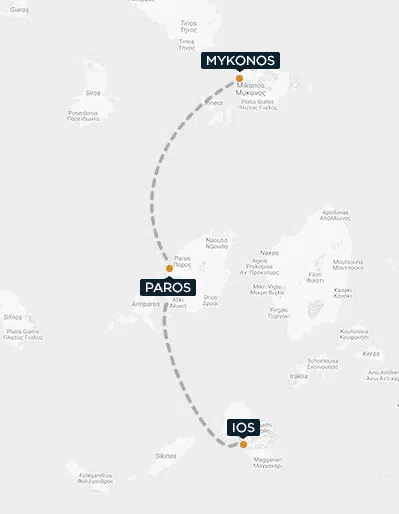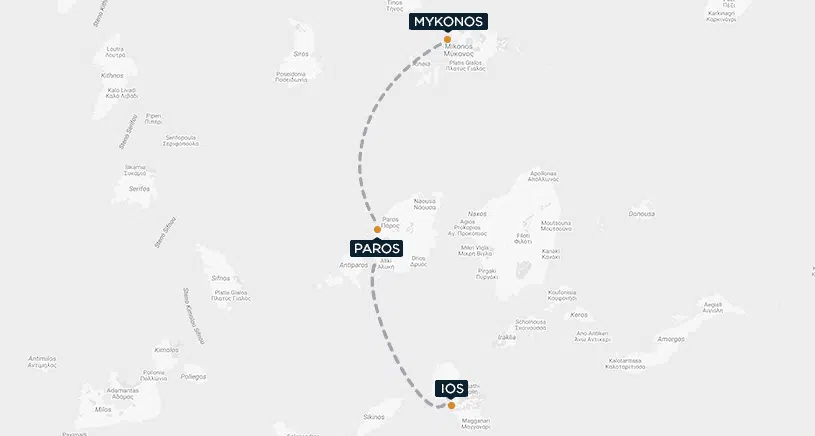 Do not let the waves pass you by!
Explore the top destinations for water sports in the Cyclades and experience the adventurous lifestyle.
READ MORE