THE AUTHENTIC CYCLADES EXPERIENCE
Stunning beaches with turquoise waters, breathtaking views of the blue sea and gastronomic delights like you've never tasted before.In Koufonissi, Amorgos, Santorini and Naxos you will enjoy the best of Cycladic Islands. Here, your trip will fulfill you with unique images, colors, tastes and aromas of Greek summer.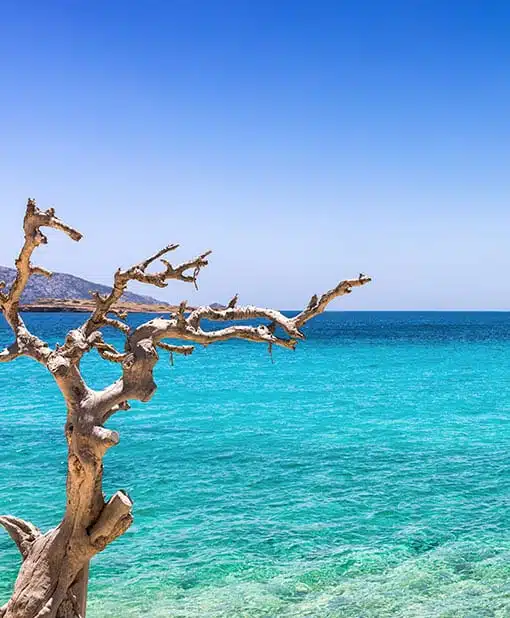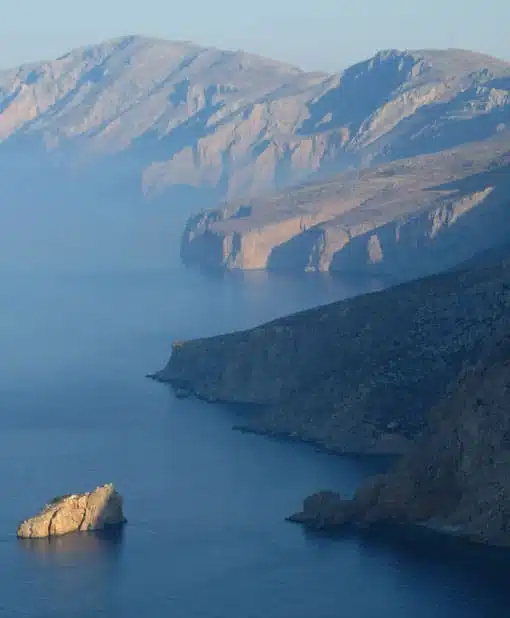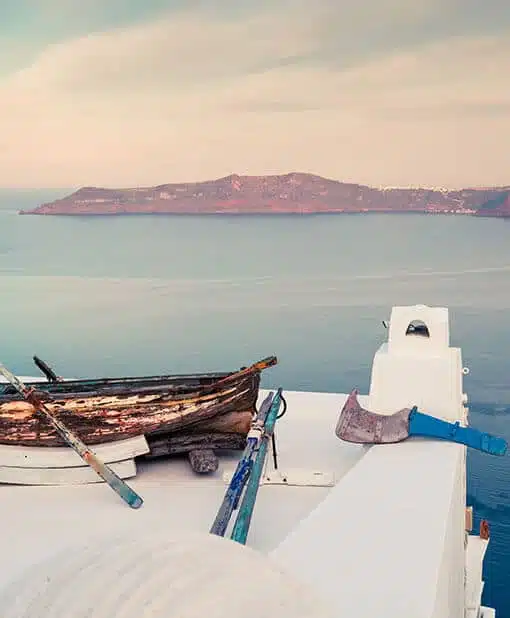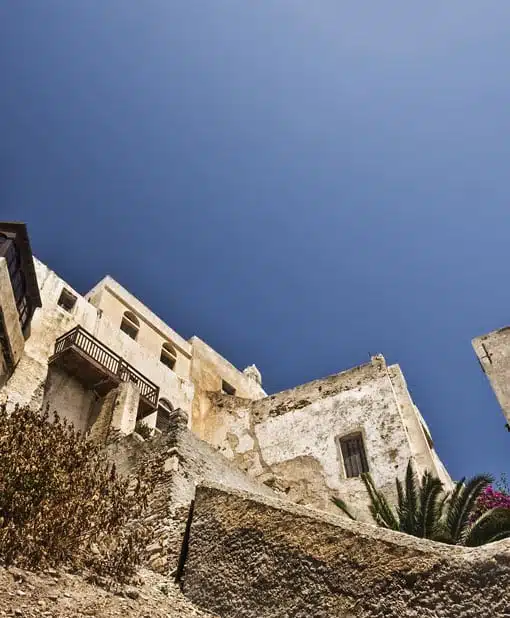 Koufonisi
Exotic beaches in Koufonisi will enchant you. Phoenix, Italian and Pori are waiting for you, one after another, with golden sand and clear waters. Dive on the rich seabed of the Pisina and admired the unique spectacle of nature in Gala. With magnificent sea views, the small taverns on the island offer fresh fish and amazing shrimp pasta. In Chora you will taste one of the finest ice creams you have ever tasted.
Amorgos
The endless beauties of Amorgos invite you to star in your own movie.
Enjoy swimming in unique beaches of incredible natural beauty, such as Agia Anna, Mouro and Kalotaritissa.
Explore the island through the endless paths and slopes that offer a breathtaking view. Finally, come to the picturesque harbor to taste the delicious "raki" (pomace brandy) of Amorgos accompanied by local kefalotyri, myzithra and delicious appetizers.
Santorini
Travel to the charming Santorini and discover the diverse beaches, such as the Red Beach and the White Beach, with the unique colors and shapes of the rocks. Enjoy endless walks in the streets of Imerovigli and Fira, for the famous view. Discover the famous, active, volcano for images that will be painted in your memory forever. Fava (yellow split pea puree), tomatoes, capers and wonderful wines that thrive on its volcanic soil will satisfy even the most demanding tasters.
Naxos
Naxos is famous for its wonderful beaches and excellent food. Swim in the beautiful, blue waters of Agios Prokopios and Plaka. Experience the famous gruyere, delicious potatoes and delicious meat. If you prefer the fish, on the beautiful beaches of the island there are many taverns for fresh fish meze overlooking the Aegean Sea.
Amorgos
Enjoy the stunning views of the Aegean Sea from the Hozoviotissa Monastery.
Santorini
Take a tour of one of the great wineries of the island to taste fine wines or go to the Wine Museum to learn more about the history of the vineyard.
Naxos
Take a stroll in one of the picturesque villages, such as the beautiful Apiranthos, where you will taste local appetizers and homemade spoon sweet.
OTHER TRIPS YOU MIGHT LIKE

Alternative holidays
Get to know the alternative side of the Cyclades and relax among its unpretentious magic.
READ MORE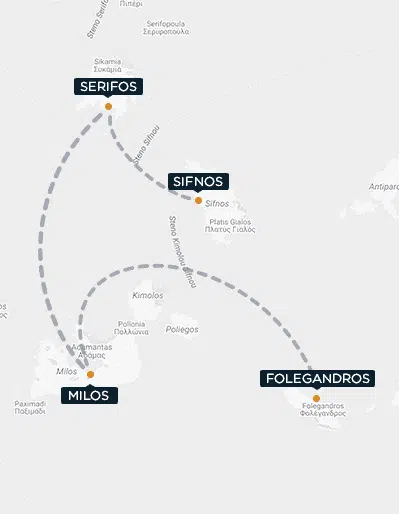 Islands you should definitely visit
Enjoy the best Aegean has to offer and discover all the must-visit spots.
READ MORE